1. Marquis Teague, Kentucky
Teague is the best point guard prospect in a relatively weak draft at the position. He has NBA All Star talent due to his exceptional speed, explosiveness, court vision, and penetrating ability. As a senior and team leader at Pike High School in Indiana, Teague averaged 22.7ppg, 5.9 apg, and 4.2 rpg. Teague's ability to score at a high clip comes from both his overall speed an amazing first step, which scouts have noted is already NBA ready. Combined with his court vision, ability to play up tempo basketball, and penetration, Teague's speed enables him to score or facilitate from anywhere on the court. However, he is not a perfect, well-rounded player just yet; he needs to polish his sometimes wild passes and improve his weak perimeter shooting.
Teague also boasts an excellent basketball pedigree and should benefit from excellent coaching. His brother, Jeff Teague, was the Atlanta Hawks' top 20 pick in 2009 and his emergence in the 2010 playoffs bodes well for his even more talented brother's potential. Teague should also benefit from Kentucky coach John Calipari's tutelage. Whatever his recruiting foibles, Calipari's success with talented point guards is undeniable. Since 2008, he has coached Derrick Rose (the 2011 NBA MVP), Tyreke Evans (the 2009 Rookie of the Year), John Wall (#1 pick in 2009), and 2011 lottery pick Brandon Knight into the NBA. If Teague can follow in their footsteps, his road should be paved with success.
2. Myck Kabongo, Texas
Kabongo is the "pure point" of this draft class. Unlike Marquis Teague, who has more of a scorer's mentality, Kabongo is a true facilitator. He makes use of exceptional court vision, speed, and precision passing to eviscerate defenses. Combined with his charismatic personality, NBA-ready first step, great scoring, and commitment to defense, these qualities give him arguably the best combination of long term talent in the 2012 draft class.
3. Kendall Marshall, North Carolina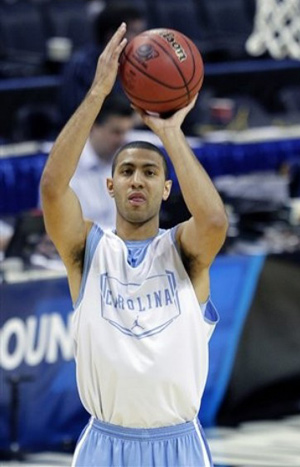 Marshall is the best point guard in college basketball. That is not to say he has the most physical gifts or the best talent but he is the best player at his position. Marshall emerged last season after earning the starting job through his January play and has not looked back. He has excellent court vision and is an exceptional and unselfish passer. His skills in these two areas are off the charts for a college player and, when it comes to ball facilitation, finding teammates, and creating opportunities for others, Marshall has no peers on the college level, and few on the NBA level for tha.
However, Marshall has some important physical limitations. Although he is quite tall at 6'4", he does not have the athleticism or lateral quickness of most modern NBA guards. His game is "old school" in both the best and worst senses of the word; his passing harks back to John Stockton but so does his leaping ability and explosiveness. Ultimately, Marshall will have a place in the NBA because of his elite facilitative skills and will likely start somewhere one day but his poor athleticism could stop him from becoming a star.

4. Josiah Turner, Arizona
Turner is all upside…and no floor. The Arizona guard is a top level talent. His athleticism, first step, and scoring ability from the guard position are all off the charts. He also has good passing ability and court vision. However, he is more of a combo guard than a pure point guard at this time and struggles with questionable decision making and inconsistency. He will need to prove himself at the collegiate level but the talent is certainly there for him to do that.
5. Maalik Wayns, Villanova
Wayns is one of the most intriguing prospects in college basketball. He has all the physical tools that scouts look for in an NBA point guard: size, strength, athleticism, and scoring ability. He is also a high motor player who is gradually developing into a simultaneous scorer and distributor. However, he is a very raw prospect and, as a junior, he will need to improve his shooting range, reckless shot selection, and poor decision making if he wants to become an NBA starter.
6. Tony Wroten Jr., Washington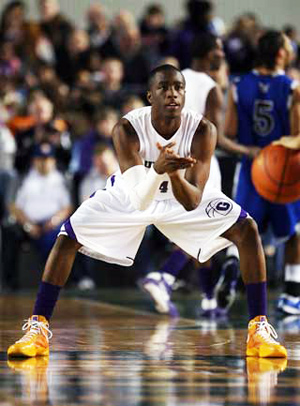 Wroten is a big, physical guard who combines toughness with court vision, passing ability, and penetration. At 6'5" and 200 pounds, Wroten's powerful physique is intriguing. He combines his physical gifts with occasionally exceptional passing and court vision and that mixture has left some scouts entranced by his potential.
However, despite his flashes of brilliance, Wroten is very inconsistent. As exceptional as his passing can be, he often gets overaggressive with the ball, forces passes recklessly into tight holes, and causes turnovers. He also lacks elite shooting ability and takes far too many shots from deep spots or awkward angles, which has made him an inefficient player up to this point. His speed and athleticism are also good but not off the charts. Still, many scouts see him as a Tyreke Evans type with more point guard skills and, if he cuts down on his reckless mistakes and refines his shooting ability, he could become the most intriguing guard prospect in this draft.
7. Tomas Satoransky, Czech Republic
Satoransky is the most well rounded international guards outside of the NBA. He is a personal favorite prospect of many NBA scouts who regularly admit to peering closely at grainy youtube clips of his European league play. He has exceptional court vision, ball handling, and athleticism. Moreover, his basketball IQ is off the charts and, combined with his high motor, this allows him to be a very active player who gets his hands on everything in the game.
There are three major knocks on Satoranksy: he needs to showcase his skills in a better basketball league, should add strength, and must improve his shooting ability and range. He moved to the Spanish ACB last season and, if he progresses into a player with an impact role on his team that will impress NBA scouts. Still, shooting foibles and physical development aside, he is the most intriguing international prospect out there right now.

8. Ian Miller, Florida State
Miller is one of the most intriguing combo guards in the draft. He is very fast and his first step helps him blow by defenders. He also has great size, athleticism, and leaping ability. However, he only became a point guard two years ago and has not yet become a facilitator. He will need to find a balance that preserves his rare scoring instincts while blending them with a willingness to find teammates opportunities.
9. Keith Appling, Michigan State
Appling is an intriguing late first round prospect. He is a big time scorer out of Michigan State with speed, athleticism, a high motor, and a tough edge to his game. However, at 6'2" he lacks size and struggles from long range. But, if he can improve his range and shot selection, he will be a useful scoring guard off the bench in the NBA.
10. Ray McCallum, Detroit
McCallum possesses excellent court vision and passing ability. His ball-handling skills, motor, and unselfishness combine to create an uncanny ability to find his teammates scoring opportunities in any situation. However, he is undersized, relatively un-athletic, and so unselfish that he struggles to succeed simultaneously as both a scorer and facilitator. But, he is flying under the radar and will find a place on an NBA team one day as an excellent backup floor leader.
Others:
Andrew Albicy 5-10 180 PG (France) 1990, Dee Bost 6-2 190 PG Mississippi St. Sr., Deonte Burton 6-1 185 PG Nevada So., Jahii Carson 5-11 170 PG Arizona St. Fr., Michael Carter-Williams 6-5 175 PG/SG Syracuse Fr., Josep Franch 6-3 180 DKV Joventut (Spain) 1991, Abdul Gaddy 6-3 180 PG Washington So., Guo Ailun 6-4 185 PG/SG (China) 1992, Ashton Gibbs 6-2 195 PG/SG Pittsburgh Sr., Erick Green 6-4 195 PG Virginia Tech Jr., Reggie Hamilton 5-11 180 PG Oakland Sr., Terrell Holloway 5-11 185 PG Xavier Sr., Joe Jackson 6-0 160 PG Memphis So., Scoop Jardine 6-1 192 PG Syracuse Jr., Damian Lillard 6-2 190 PG Weber St. Jr., Nurideen Lindsey 6-2 180 PG St. John's Jr., Shabazz Napier 6-1 181 PG UConn So., Nemanja Nedovic 6-3 190 PG Red Star (Serbia) 1991, Gerald Robinson 6-1 190 PG Georgia Sr., Shannon Scott 6-2 180 PG Ohio St. Fr., Peyton Siva 5-11 170 PG Louisville Jr., Jordan Taylor 6-1 195 PG Wisconsin Sr., Tyshawn Taylor 6-3 160 PG/SG Kansas Sr. , Brandon Triche 6-2 190 PG Syracuse Jr., Mfon Udofia 6-2 190 PG Georgia Tech Jr., Casper Ware 5-10 170 PG Long Beach State Sr., Nate Wolters 6-3 190 PG South Dakota State Jr., BJ Young 6-3 170 PG Arkansas Fr.
See how we fared on our 2011 point guard preview from the preseason last year.
To comment, agree, disagree, rant, or rage, follow @pgrossinger on Twitter!