New Orleans Pelicans
Needs: An Anthony Davis resolution, three point shooting
Picks: 1, 37, 57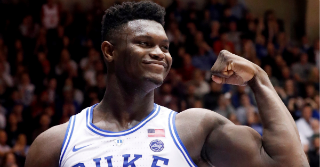 Well, that was a rocky season for the Pelicans. The Anthony Davis saga was brutal for the team, and really hurt them down the stretch. However, you could easily make the case that it all worked out for the best when they won the draft lottery and got the right to draft Zion Williamson. There's no reason to believe they'll opt to select anybody other than Zion, so it comes down to what players will be around him on their roster. If they can convince Davis to stick around (and that's a big if) then the Pelicans will have a tough team with Zion, AD, and Jrue Holiday leading the Pels. Zion's ability to collapse defenses might even help their ability to knock down outside shots. Assuming they can keep that core together, it will then be important that they manage to cut down on turnovers as Holiday, Elfrid Payton, and Julius Randle all averaged over two and a half turnovers per contest.
If the team is unable to convince Davis to stick around, it becomes a situation where they need to get as much as possible for their franchise cornerstone so that they don't find themselves in a similar situation with Zion in a few years. AD will have next year followed by a player option for the next season left on his deal, so some teams may be reticent to deal for him without the assurance that he will be sticking around. New Orleans would need to scour the league for the best possible trade package and start building around Zion. One thing they may need to consider in a possible AD deal is what they want to do with Holiday at that point. He will be making over 26 million a year for up to three more seasons so if they start a total rebuild, he might find himself traded as well. Drafting Zion Williamson is the easy part of the offseason for New Orleans. What they do from there will dictate the franchise's direction for the next 5 years or so.
Memphis Grizzlies
Needs: Maintain future financial flexibility, offensive fire power / scoring punch
Picks: 2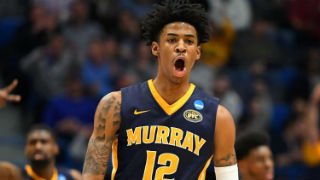 Memphis was abysmal statistically last season. They were dead last in both shots made and attempted last season. While that can be attributed at least in part to them being the team that played the slowest pace in the association, they were extremely inefficient, shooting only 45 percent from the field, 34.2% from three, and didn't rebound very well on the offensive end to counteract that poor shooting. The Grizzlies opted to ship Marc Gasol to Toronto this past season and start their roster rebuild, and it will be important for them to enter this offseason with a plan for how they want to build their new roster. It is widely expected that they will use their #2 overall pick on Murray State point guard Ja Morant. If they expect to move on from Mike Conley over the next few seasons, this would be an excellent opportunity to build the team around Morant and Jaren Jackson.
Ultimately, the Grizzlies can't skip steps this offseason hoping to compete next season, because it simply will not happen. Instead, if they can add a major piece like Morant in the draft and then wait until a few major contracts come off the books after next season, they could find themselves in a much better situation. Even though Memphis will never be a premier free agent destination, it will allow them the opportunity to sign some free agents as well as be the beneficiary of some unbalanced (in terms of salaries) trades. Determining what they want to do with Conley and setting themselves up for the future is what this offseason is all about for Memphis.
Dallas Mavericks
Needs: Point guard, power forward
Picks: 39
A year ago in this series, I wrote that this team "lacks talent up and down the roster." Well, after adding Luka Doncic and Kristaps Porzingis, that's no longer the case. While Porzingis has had his share of recent issues, if he can regain the form he had earlier in his career and come back from injury 100%, the pairing with Doncic could put the Mavericks back in position to be a playoff team. However, Mark Cuban isn't just looking to make the playoffs, he wants to be a true championship contender and that will require at least one more really good player. Luckily for the Mavs, they will have enough cap space to add a major player in free agency. If they can manage to move Courtney Lee or Tim Hardaway Jr., they could potentially add even more cap space. Cap space alone won't help put them over the top, they'll have to spend it on a difference maker. While Dallas would likely gladly sign the likes of Kevin Durant, Kyrie Irving, or Kawhi Leonard, that seems unlikely. However, they could be serious contenders to sign Kemba Walker or Klay Thompson to join Doncic and Porzingis. The Mavs need to fill the point guard role more than anything, but could really benefit from adding a power forward as well, which would allow Porzingis to play the center position, which has actually fit him better in his career. Ultimately, free agency will determine the expectations for Dallas next season as the draft likely won't impact them too much.
San Antonio Spurs
Needs: Three point shooting, wing player
Picks: 19, 29, 49
The Spurs are coming off of a season in which they were just able to sneak into the playoffs as the 7th seed and then pushed the Nuggets to the limit. This Spurs team is certainly flawed, but they have Gregg Popovich at the helm and he can figure out how to win with just about any roster and Dejounte Murray will be coming back to help the team. However, the Spurs aren't going to just sit back and hope Murray, DeMar DeRozan, and an aging LaMarcus Aldridge can get the team back where they want to be. The Spurs have a reputation for being savvy drafters, and if anybody can find quality players at 19 and 29, it's probably the Spurs. Even though Popovich isn't a big believer in the three point shot, the league is moving more and more toward outside oriented attacks offensively and the Spurs will need to keep up. The Spurs shot the three extremely well (39.2%) but attempted the fewest shots from outside of any team in the association. With the team being built, at least for now, around DeRozan, they need shooting around him to create driving lanes because DeRozan (15.6% from three) isn't going to create space for the offense. With all of that being said, who might San Antonio target on draft night? Bol Bol of Oregon, Keldon Johnson or Tyler Herro of Kentucky, or Matisse Thybulle of Washington could all potentially be available to San Antonio at 19 and each represents a different type of player that could help the Spurs. If they want a bigger body, Bol could provide some size with a good shooting touch. Herro would provide them a scoring punch from the outside, Thybulle offers a wing player that can create turnovers on defense, and Johnson offers a more offensive minded athlete than Thybulle, but with consistency issues. Depending on what the Spurs want, they will have choices.
Houston Rockets
Needs: Health, somebody to help Harden shoulder the load
Picks: None
The Rockets were very good last season and looked like they could potentially challenge Golden State for a spot in the NBA Finals. With that being said, they are running out of time to exorcise their demons and get past the Warriors. The draft and free agency aren't likely to offer them many opportunities to get them over the hump. They have no draft picks this year and will maybe be able to sign a mid-level free agent to help boost them, but ultimately their improvement will have to come from within. Losing Trevor Ariza last offseason in free agency appears to have been a step backwards. Chris Paul making 38.5 million next season really puts a stranglehold on the purse strings of the Rockets and because they don't really find themselves in a position to make big changes through trades, the Rockets will likely have to change their approach. Harden did a tremendous amount of the heavy lifting for Houston last season and was incredible after a slow start, but if Houston can't find somebody to take some of the pressure off of Harden, the team could potentially take another step back next season. Chris Paul played 58 games last season, and he will need to bounce back next year.