Atlanta Hawks
Needs: Wing players,
Picks: 8, 10, 17, 35, 41, 42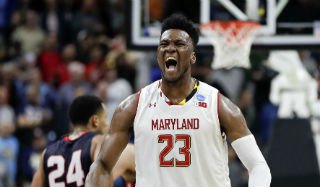 Nobody controls this year's draft more than the Atlanta Hawks. After their trade with the Nets, they own three first round picks, all of which fall in the first 17 picks. Because of this, the Hawks have an incredible amount of options on draft night. They are a team that is in need of a number of pieces to become a playoff team, but this draft could single handedly turn them into a playoff contender as soon as next season. John Collins and Trae Young are both very good, and if the Hawks can hit on even two draft picks this team will take a major step forward. Losing Taurean Prince hurts them, but there are plenty of wings in this draft that could replace him. For example, on draft night the Hawks could potentially add players such as Duke's Cameron Reddish, UNC's Nassir Little, Kentucky's Tyler Herro, or a host of others. With their 10th pick they could go big with Maryland center Bruno Fernando, Texas' Jaxson Hayes, or Florida State's Mfiondu Kabengele. The Hawks could also package some of their picks to move up and down the draft board as they see fit. Because of their mix of draft capital and cap space that will allow them to profit off of trades with unbalanced salaries. It is unlikely Atlanta is in contention for a top tier free agent, but they could look to sign a player or two from the next tier down, or they could use their salary cap space to help facilitate a larger trade including somebody such as Anthony Davis and get quality players without giving anything of significance up. While it's virtually impossible to predict what the Hawks will do this offseason, it's guaranteed to be a busy offseason for them, especially on draft night.
Orlando Magic
Needs: Talent in general
Picks: 16, 46
Orlando's biggest issue this offseason is the fact that Nikola Vucevic is a free agent, and losing him would change their team considerably. They have Mo Bamba on the roster, and he could slide into their starting lineup immediately. They would have to find a reliable backup for him, and that could conceivably come on draft night via the 16th pick. If they opt to go that route, options would include Oregon's Bol Bol, Florida State's Mfiondu Kabengele, and Gonzaga's Brandon Clarke. Ultimately, the Magic aren't in a situation in which they need to draft for need, however. Instead, they are at the stage where they need to focus on accumulating talent and then figuring out how it fits together later. Should Orlando decide simply to take the best available player, they will potentially have a chance at Nickeil Alexander-Walker of Virginia Tech or Indiana's Romeo Langford. Depending on how they deal with the impending free agency of Vucevic, the Magic could potentially have some money to spend in free agency. Without additional moves, they won't have enough to offer a max or near max deal, but they could potentially have a good chunk of change to get them a quality piece or two in free agency. The best case scenario for them would be to find a team willing to make a deal similar to the Hawks/Nets deal in which the Magic would be able to unload the contract of Timofey Mozgov or Evan Fournier. The team should also concentrate on resigning Terrence Ross to a reasonable deal.

Charlotte Hornets
Needs: Kemba Walker
Picks: 12, 36, 52
This offseason is all about Kemba Walker and his free agency decision for the Hornets. Because he was named to the All-NBA team, it's going to cost Charlotte considerably more via the Super-max, but they must convince him to stick around. If Kemba leaves, Charlotte will have no choice but to enter rebuild mode because no franchise altering player is going to be signing in Charlotte unless it's Walker. With him, Charlotte's ceiling is currently starting a playoff series on the road, but with a few wise trades and quality drafting, could build themselves into a quality team. On the flipside, if the Hornets lose Walker they will likely be in contention for the top overall pick next season. They have a flawed roster, but they have a couple good young players in Miles Bridges and Jeremy Lamb (Lamb is also a free agent) and will have the 12th pick as well. However, without the star to bring it all together, this team is really lacking. At 12, Charlotte's options likely include Kentucky's Herro and UNC's Nassir Little if they want a wing, or Texas' Jaxson Hayes or Goga Bitadze from the Republic of Georgia. This really is a make-or-break offseason for this franchise. If Walker resigns, this team continues to build upon what the team has in an effort to be a playoff team year in and year out. If Walker leaves, this franchise likely spends the next 5-7 years in a total rebuild.

Washington Wizards
Needs: Frontcourt
Picks: 9
The Wizards have quickly turned into chronic underachievers. John Wall, a former #1 overall pick, has missed considerable time due to injury over the last couple of years and will miss most, if not all, of the upcoming season with an achilles injury. For a player with a game predicated on speed and athleticism, that portends bad things for him when he comes back. He could return to form, but often it takes a season or so after coming back to fully recover, and that means Washington will be on the hook for his enormous salary while he works himself back. Bradley Beal has been really good the last couple of seasons and quickly became the franchise player, but he's also their only real trade bait on the roster. They will also have to make a decision on Jabari Parker, who has a team option for 20 million for next season. Dwight Howard is a shell of his former self and the team has a lot of frontcourt pieces becoming free agents. The team will likely prioritize bringing back Tomas Satoransky to fill the void that will be left by Wall. With the 9th pick, the Wizards will probably take the best player available. They would likely love for Vanderbilt's Darius Garland, UNC's Coby White, or Texas Tech's Jarrett Culver to slide on draft night. That's not very likely though, so look for them to fill out their frontcourt with their pick. Targets could include Maryland center Bruno Fernando, Texas' Jaxson Hayes, or Gonzaga's Rui Hachimura. Even if the Wizards decide to let Parker walk they will be looking at only about 15-20 million to spend on resigning their players and bringing in fresh talent, so expect them to bring back Parker.
Miami Heat
Needs: Talent in general
Picks: 13
On the bright side, the Heat are in a position where they will potentially be able to get out from under the major contracts of Hassan Whiteside, Ryan Anderson, and Goran Dragic. Unfortunately for them, they have Justice Winslow, Josh Richardson, Kelly Olynyk, and James Johnson all under contract for over 10 million a year, which means they still won't be major players in free agency this year. Miami is stuck in the middle of the pack in the East, finishing 10th last season, and giving them the 13th pick in this year's draft. Because of this, Miami is in a weird position in which they don't have the roster to contend, but don't have the means to truly improve the team until next offseason. For this offseason, expect Miami to look to add a quality piece in the draft, and only add players that won't impact their ability to add a major piece or two next offseason. Don't be surprised to see them look to trade away some bigger contracts as well. As far as the draft, they could target Sekou Doumbouya of France, Rui Hachimura of Gonzaga, PJ Washington of Kentucky, or Nickeal Alexander Walker of Virginia Tech.