ACC Blog
By Tyler_Ingle on Sat, 01/08/2011 - 1:05am.
Player of the Week
Nolan SmithNolan Smith - Nolan Smith is suddenly looking like a National Player of the Year candidate, with his red-hot performances over the past week. The Blue Devils have blown out two quality opponents this week (UAB and Miami) thanks to Smith's averages of 30.5 points, 6.0 rebounds and 5.0 assists. His efficiency has been just as impressive as his production, as he's been shooting 54% (20/37) from the field, 50% (6/12) from three and 94% (15/16) from the free-throw line. This isn't just a fluke of a week for the steady combo guard. He's been arguably the best player in the country over the last month (around the time Kyrie Irving was injured), and he's showing no signs of slowing down heading into conference play. He plays exactly like a great teammate should; with great defense, efficient offense and a high degree of unselfishness. Nolan Smith will certainly be an instrumental part of the Blue Devil's success this post-season. At this point, it's hard to imagine the senior not being a 1st round pick come the draft this June.
Hot
North Carolina - They're not perfect. Not even close really. However, it's about time that the Tar Heels are the beneficiaries of a little praise. They currently have a record of 10-4, nothing to dance about, but those four losses are all understandable. Their first loss came at the hands of Minnesota, 72-67 on November 17. Minnesota is now considered a top 25 team in the nation. They went through a similar situation in their next game against Vanderbilt, losing 72-65. Vanderbilt is also now a top 25 ranked team. They later lost to Illinois (yes, a top 25 ranked team), and then a couple of weeks ago, lost to Texas on a last-second turnaround jumper from the icy hands of Jordan Hamilton. So far this season their only quality win has been against Kentucky, but now that conference play is starting they'll have the opportunity to get some good wins. With their athletic backcourt and emerging frontcourt (John Henson and Tyler Zeller), the Tar Heels should finish with a solid conference record.
Cold
Boston College - The Boston College Eagles aren't one of the ACC bottom-dwellers (Wake Forest, Georgia Tech), but they have been struggling recently. They've lost two of their last three games and are now tied with three other teams for the second best overall record in the ACC. Rhode Island and Harvard are two solid basketball teams, but they are teams that a "really good" team in the ACC should be able to handle. I'm not saying that you should lose any sleep because Boston College lost a few games, just be wary. There are plenty of teams in the ACC that would love to take advantage of a struggling squad.
Top 5 Players in Non-Conference Play
1. Nolan Smith/Kyle Singler - See above. Smith was a huge piece of Duke's championship campaign a year ago. A terrific player then, but he's managed to increase his numbers across the board. He's averaging 19.6 points, 4.9 rebounds and 5.6 assists per game while playing good defense. He's leading the ACC in points per game, assists per game, and he's second in field goal percentage (53%). Not bad for a 6'3" combo guard. While Kyle Singler's stats are largely the same as they were last season, he's still among the top players in the nation, and the heart and soul of the Blue Devils.
2. Jordan Williams - The big man with a mean game in the post. Jordan Williams is dominating the opposition's frontline routinely. He's tops in the conference in rebounding per game (11.8) and field goal percentage (58%). He's also scoring a very respectable 17.6 points per game. Williams will be taking his current double-double streak of eight (!) into Maryland's January 9th matchup against Duke.
3. Reggie Jackson - Jackson has also taken a huge step in his offensive development. Last season he averaged 12.9 points a game on 43% shooting and 31% from outside. Halfway through this season, he's averaging 18.5 points per game on 53% shooting and 46% from outside.
4. Malcolm Delaney - Delaney is doing a lot of the things he was doing last season. He's second in the ACC in points per game with average of 19.1. He's also leading the ACC in minutes played and he's fifth in 3PT% (44%).
5. Chris Singleton - I've talked enough about Chris Singleton's offensive progression already. Entering conference play, the 6'9" forward from Florida State will look to build on a very solid first half of the season.
Weekly Thoughts
North Carolina State forward Tracy Smith has returned to the starting lineup after missing over six weeks with a knee injury... The Virginia Tech Hokies held the Mount St. Mary Mountaineers to 17% (9/53) shooting during Monday's game. The final score was 99-34. I don't think I need to tell you who won... Mustapha Farrakhan had the game of his lifetime in a Virginia win over Howard, scoring 31 points on 11/12 shooting (8/9 3PT)... Glen Rice Jr is still hot, putting up a line of 18 points, 8 rebounds and 5 assists against Charlotte, but his Georgia Tech team just can't win games... ACC play starts on Saturday! Must Watch!
Posted on: Sat, 01/08/2011 - 3:44pm
I honestly thing Nolan has
I honestly think Nolan has been more important than Singler these past few games. That Miami game might have been a whole nother story if it wasnt for Nolan getting hot.
Ty Ty has delivered again?
Wha else can Sam Cassell and i say but....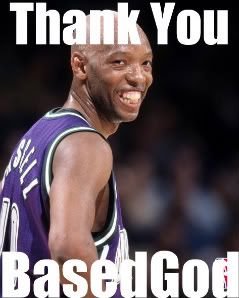 Posted on: Mon, 01/10/2011 - 6:56am
Good Games !!
I recently saw a game with Nolan, and in my perspective , the kid has some good value. I belive he can reach a decent on the Championship. Being on the race you need all the time, to deliver the best results for your team, and also fans . This sport its like any other business, lets take <a href=" http://www.fultonleasing.co.uk/" title=" car leasing"> car leasing</a>, if you dont provide good results you will be penalised, and the competition will lead you.
Nolan has all my respect and hope he will do a positivelly career many time from now on.