By Darnell "Tate" Johnson
The John Lucas Midwest Invitational has become a top proving ground for up and coming elite players over the past 6 years. Thon Maker virtually grew up in the camp for 4 years as an 8th grader on up. Two years ago Markelle Fultz came in during the fall of his junior year at DeMatha, having played the previous season on J.V. and emerged as a guy and is looking like a potential #1 pick in the NBA Draft this coming spring. Last year I had to ask Romeo Langford's trainer for his forgiveness for being so slow to recommend him for camp as an unknown sophomore from Southern Indiana who has spring boarded from that camp to top 3 status nationally. The camp has introduced little known regional players around the country each year to national scouts from Rivals, Scout, ESPN, Hoop Scoop, All Metro Hoops, 247 Sports and USA Basketball and this year was no different with many fresh faces for scouts to lay their eyes on.
Charles Bassey 6'10 San Antonio, TX (St. Anthony's) 2019
Charles was back to form after suffering a wrist injury after a cheap shot foul in early April put him on the shelf for much of the summer. Bassey's ability to impact the game on both ends makes him who he is. His ability to catch and finish in traffic through contact are elite. He can handle the ball in the open court but is much too upright at times and needs to have a lower center of gravity when playing on the perimeter. Shot blocking was at a premium when he was on the court, his timing is great. Always fun to watch a player understand and know who he is and Bassey gets his work done on the block and close to the basket first and foremost and when given the opportunity to take and make an open 15 footer it is there as well for him.
Quentin Grimes 6'5 Spring, TX (The Woodlands College Park) 2018
Big strong physical guards are what Houston, TX has produced over the last few years with Aaron and Andrew Harrison as well as Justise Winslow, and Grimes is no different. His motor has picked up dramatically and he has been maintaining attack mode since his NBPA Top 100 camp performance. His ability to find people and survey the court with the ball puts him in elite company in his 2018 guard class. Shooting the ball from deep was on the mark all weekend. What was most impressive was that his team was filled with 2020s and 2019's and you could not tell unless you looked on paper as he was running the show and making those around him better. When it is all said and done Grimes along with Javonte Smart and Romeo Langford I believe will be the cream of the crop in this 2018 guard class.
Silvio De Sousa 6-8 Bradenton, FL (IMG Academy) 2018
Silvio has slimmed down since NBPA Top 100 camp but retained his strength and dominance. His shot out to 15 feet was looking good. As a pick and hard roll guy he catches everything in traffic and finishes through contact around the rim. Ball handling must be improved if he is going to be able to play some small forward, but defensively he has potential to guard the 3 as well as the 4. Overall performance wise he was unmatched and out to prove a point. I love watching high level talent that comes to compete every time they step on the floor.
Emmitt Williams 6'7 Fort Meyers (IMG) 2018
Emmitt is one of those rare bread players that you dream about and get to see unfortunately less and less in this day and age. Williams is an extremely athletic player with toughness to match who plays at an intensity level coaches often can only beg out of their elite talents, but Williams brings it and brings it HARD. He is a swatting shot blocker man to man and from the weak side. His multiple efforts on the glass make him an automatic threat for double figure boards every game.
Jahmar Young 6'9 Dallas, TX (Faith Family) 2018
This long athlete from Dallas is just beginning to scratch the surface of his potential. He plays hard and mixes it up inside well for a relatively thin kid. He has good hands and instincts around the rim on offense for tip backs and on defense for blocked shots. The tools are there for him to turn the corner and become something special with improved skill training.
Ronaldo Segu 6'0 Orlando, FL (Orlando Christian Prep) 2018
He was the most polished PG in the camp. He was great at the screen and roll and when he led the break, more often than not, he made the right decision. As the weekend went on he showed that he could knock down the three ball with consistency. He had the wiggle in his hips, that make it hard to stay in front of him. Even though he is slight of build, he was still tough and took contact well, when in the paint. He was very good at playing the passing lanes and his on ball defense was decent. I'm definitely going to watch his development these next two years.
Chandler Lawson 6'8 Memphis, TN (East HS) 2019
The 3rd youngest of 4 Lawson boys was on his game this weekend. Smooth handles for a tall, long forward. His willingness and assertiveness to rebound the ball and play physical in the paint are great signs for a 10th grader with his skill set. His shot from outside was inconsistent this weekend but he has great form and we have seen him knock shots down before. His upside is through the roof as his body fills out and he continues to grow. If you were to think of Lamar Odom's all-around game and ability to impact in different ways that is where things could be headed for Lawson.
Kyran Rawson 6'11 Anderson, SC (22 FT Academy) 2019
Rawson has a ton of potential and his good hands and size make him an extremely intriguing prospect who is originally from Holland. His physical strength must improve along with is ability to finish around the basket with contact. His shot from outside makes him a pick-n-pop threat. He has good hands and is a good passer who will be fun to watch develop over the next few years.
DJ Burns 6'8 Rock Hill, SC (York Prep) 2019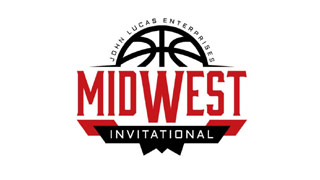 D.J.'s feel for the game is through the roof for a 2019 post player. His ability to post deep and post off the lane to catch and survey the floor for cutters is elite. His hands and ability to drive to the rim, draw contact and double teams to finish or find shooters make him fun to watch. His conditioning and strength must improve for him to reach the heights he has sights for but he is easily one of the future college stars of this camp if he stays humble and continues to work on his body.
Elias King 6'7 Atlanta, GA (Huntington Prep) 2019
Much more prospect than player at this stage but the future is very bright. King is a tall, long rangy wing with good skill set to work with. His handle needs to tighten up but he plays hard and gives effort on the glass. Recently transferred to Huntington Prep in WV from Atlanta, GA.
Zimife Nwokeji 6'7 Tallahassee, FL (Maclay School) 2019
A quick, long combo forward who really opened eyes this weekend with his ability to handle the ball and get to the rim. He is active on the offensive glass and athletic enough to finish above the rim. He can guard inside and out with little trouble. His ability to get off the floor quickly is one of the first things that catches your eye. Very much an unknown national prospect prior to this weekend but there were enough eyes and buzz in the gym about him that he will be well known soon enough.
Patrick McCaffery 6'9 Iowa City, IA (Iowa City West) 2019
Patrick is the younger yet taller and older brother of Connor McCaffery and son of Iowa head coach Fran McCaffery. Connor has great touch from the 3 point line and is a smart selective driver for a sophomore. His strength will come in time, I am sure he has access to some pretty good resources. As he continues to grow and fill into his body we are potentially looking at an extremely skilled, tough, long 6'11 stretch forward.
Marvin Price 6'4 Baltimore, MD (Patterson School) 2019
Marvin played like he had a chip on his shoulder and understood it's no longer about rankings, but about production. He has a big, physical body for a young guard and knows how to use it. He continuously attacked the rim and finishing with contact has never been a problem. For his game to flourish, he really needs to make the right decision on a college. His ball handling has gotten much better and he's showing more consistency on his mid range jump shot. I would still like to see him grow an inch or two more but that might not happen. He has decent athleticism, but everything he needs to do to get to the top level must be well thought out, from here on out.
Greg Brown 6'7 Austin, TX (Vandegift) 2020
When it's all said and done Greg might wind of the highest level pro out of this camp. He's 6'7 with a 7′ wing and looks to be still growing. He already can put the ball on the floor and get to where he wants on the court against older wings. He plays to his strengths and doesn't try to do what he can't at this stage. He makes good decisions and knows the value of giving it up to get it back in a better spot. He can score around the basket with either hand. His only knock is, he can get moved around against stronger players and knocked off his favorite spots. The sky's the limit for this young fella. He also has a great attitude and work ethic.

Other players on my watch list:
Mark Watt 6'2 Detroit, MI (Old Redford Academy) 2018
Tre Jackson 6′ Columbia, SC (Blythewood High School) 2019
Trey McGowens 6'2 Pelzer, SC (Wren High School) 2018
Jeremiah Francis 6'2 Pinkerton, OH (Pinkerton High) 2019
Prosper Obidiebube 6'8 San Antonio, TX (St. Anthony's) 2019
2020 Notes- Che Evans 6'6 Baltimore, MD, C.J. Wilcher 6'4 Newark, NJ, Lance Ware 6'8 Edgewater Park, NJ, Jordan Burch 6'5 Florence, SC, Noah Farrakhan 6'1 Union, NJ, Akeem Odisupe 6'9 Knoxville, TN, Maco Caro 6'9 Knoxville, TN all deserve some mention as high school freshmen who were able to keep up with and at times shine from time to time playing with these elite upperclassmen.