TomShoe's Player Profiles: Toronto Raptors
Posted on: Tue, 10/09/2012 at 2:21pm
TomShoe's Player Profiles: Toronto Raptors
So, it turns out "Mr. PER" John Hollinger is putting up his updated player profiles for this year. I know many people want to look at them, but ESPN can be a real B- when they're putting up paywalls and shoving the benefits of insider in your face every other article. So, for sh*ts and giggles, also because I'm pulling my hair out waiting for Oct. 30 (start of the regular season), I might as well post them here, for nbadraft.net and the whole internet to enjoy.
Yup, they're the Raptors. I know no one talks about this team very much, and that they watch Sportscentre instead of Sportscenter, but to be honest, this might just be the most talented Raptors team that Canada's fielded since the Vince Carter era. They had a rollercoaster of an offseason, with some ups (Kyle Lowry, Valanciunas), some straights (Alan Anderson), and some downs ($8 million for Landry Fields? Ugh.) This team is talented, and the rebuilding is about to finally pay off. This team is a serious playoff contender, look for them to snag a 6-8 seed.
Anyway, Raptors up, Nets tomorrow, and the team that could be the first to have 5 white guys on the court at the same time since the 60s, the Minnesota Timberwolves, coming Thursday.
Enjoy.
-TomShoe
PROJECTED STARTERS

KYLE LOWRY, PG
Hollinger's 2012-13 Projections
PTS
REB
AST
PER
17.0
5.6
7.9
17.8
Stats are per 40 minutes | Hollinger player card
Scouting report
+ Tough, aggressive guard who pressures the ball and defends. Loves taking charges.
+ Likes to push the tempo but can get out of control. Improved outside shooter.
+ Good athlete who draws fouls. On the short side. Excellent rebounder for size.
Analysis
Lowry had a career year in Kevin McHale's point guard-friendly system, but he clashed with the coach anyway -- partly because his previously ferocious defense slackened noticeably last season. Normally among the best defensive point guards in basketball, Lowry's defensive metrics were pretty ho-hum last season. Synergy rated him below average, and opposing point guards had a 15.7 PER against him, although the Rockets still gave up fewer points with him on the court.
The one positive at that end was how much he helped on the glass -- Lowry's rebound rate (8.2) led all point guards. Nonetheless, one suspects that in Dwane Casey's system, he'll be asked to defend more and freelance on offense less.
Offensively, Lowry's shooting was a revelation. He made 37.4 percent of his 3s and was smart enough to mostly either shoot 3s or go all the way to the rim -- fewer than a third of his shots were 2s outside the basket area. Additionally, he drew heaps of fouls this way and made a career-high 86.4 percent at the stripe. The cost was a boost in turnovers without any commensurate rise in assists.
Lowry now has shot better than 37 percent on 3s in consecutive seasons, and last season many of these were several feet behind the line, so it's time to update the scouting report on his shooting -- he's a real threat from deep. Between that and his quickness getting to the rim, he'll be a major upgrade for Toronto, especially if he gets back to his old ways on defense.
DEMAR DEROZAN, SG
Hollinger's 2012-13 Projections
PTS
REB
AST
PER
19.3
4.2
2.4
13.6
Stats are per 40 minutes | Hollinger player card
Scouting report
+ One-dimensional scorer who can get to the rim and draw fouls. Midrange shooter.
+ Great leaper, finisher. Ball hog with iffy handle, passes only as last resort.
+ Decent defensive tools but focus an issue. Struggles to guard big 3s.
Analysis
DeRozan averaged nearly a point every two minutes last season, ranking in the top third of shooting guards in that metric. And that about does it for the good news.
Few players score an emptier 20 than this guy. Offensively, DeRozan drew fouls at a high rate (eighth among shooting guards) and made his freebies (81 percent). But his secondary percentage was still less than the norm for the position because he made only 24 3-pointers all season, and his midrange stroke had some snags, too. DeRozan had made a strong 41.5 percent of his long 2s in 2010-11, but that might have been an outlier; he converted only 35.7 percent last season. Given that he mostly shot long 2s, that was a problem.
His other problem is that he doesn't notice the other four guys on the court. It's one thing for DeRozan to be a mildly inefficient, high-volume shooter, but he also created only for himself. He ranked just 56th out of 61 shooting guards in pure point rating.
Defensively, DeRozan improved but still has a long way to go to become decent. Some of that can be attributed to playing more at the 3, where he struggled with size mismatches. However, his effort and technique also could use a significant upgrade. DeRozan ranked near the bottom of Synergy's rankings, while the Raptors gave up 3.5 points per 100 possessions more with him on the court.
LANDRY FIELDS, SF
Hollinger's 2012-13 Projections
PTS
REB
AST
PER
12.7
6.2
3.6
12.6
Stats are per 40 minutes | Hollinger player card
Scouting report
+ Big shooting guard with outstanding nose for rebounding. Quick leaper.
+ Poor shooter, but smart player with good feel for off-ball cuts.
+ Average athlete and defender. Never fouls. Rarely attacks offensively.
Analysis
Fields has some value because he is smart and gets himself layups with second shots and off-ball cuts, but his lack of shooting ability is becoming increasingly problematic. Fields shot 25.6 percent on 3s and 56.2 percent from the line last season, both of which are completely unacceptable for a starting NBA shooting guard, and his midrange game didn't offer a ton of hope, either (35.2 percent). He earned himself enough layups that he still ranked sixth among shooting guards in 2-point field goal percentage, and that's valuable, but the lack of 3s made him a low-volume (12.2 points per 40 minutes) and low-efficiency (46th in true shooting percentage) scoring threat.
Otherwise, he had a solid season. Fields ranked seventh among shooting guards in rebound rate and ninth in steals per minute, and he's a good passer. Defensively, he's solid at either wing spot, although he's not a great athlete and might be better off at the 3, where he'd be less vulnerable to quickness mismatches. The Knicks gave up 4.3 points per 100 possessions fewer with him on the court, although Synergy rated him below average.
None of that makes him worth that ridiculous offer sheet from Toronto, of course, but his skill set should keep him in an NBA rotation, and if he can discover a shooting stroke, he might become a viable starter.
ANDREA BARGNANI, PF
Hollinger's 2012-13 Projections
PTS
REB
AST
PER
22.8
6.5
3.2
17.2
Stats are per 40 minutes | Hollinger player card
Scouting report
+ Tall line-drive jump shooter. Deadly off catch or single dribble to right.
+ Likes jab move off wrong foot for face-up jumper or right-hand drive.
+ Much-improved defender. Charmin-soft and abhors contact. Horrid rebounder.
Analysis
Bargnani missed more than half the season with a calf strain and wasn't quite himself in several aborted comeback attempts, which is unfortunate because he looked to be one of the league's most improved players before the injury.
Bargnani was a force in the 13 games he played before the All-Star break, averaging 24.1 points on 46.3 percent shooting, getting to the line with aggressive right-hand drives and pump fakes, and flummoxing opposing big men with his usual unorthodox assortment of wrong-footed jab step moves. Without him, the Raptors were hopeless offensively; they're 10-31 over the past two seasons when he doesn't play.
The offense wasn't even the best part of Bargnani's partial season, though. Defensively, he went from one of the worst in the league to something resembling a real basketball player, overnight. I don't want to get too excited just yet -- he still lacks physicality and his rebound rate is flat-out embarrassing for a 7-footer -- but Bargnani had very strong Synergy grades, and his other metrics were substantially less awful than usual.
Last season offered a small sample, but with Bargnani likely to play more at the 4 this season and the tantalizing glimpse he gave us in 2011-12, he could finally be poised for the kind of breakout the Raptors have awaited the past six years.
JONAS VALANCIUNAS, C
Hollinger's 2012-13 Projections
PTS
REB
AST
PER
N/A
N/A
N/A
N/A
Did not play 500 NBA minutes last season | Hollinger player card
Scouting report
+ Mobile big man with knack for scoring around the basket. Makes free throws.
+ Strong rebounder in European competition. Decent athlete but needs muscle.
Analysis
Valanciunas' translated European stats suggest he'll be a solid player right away, and given that he's only 20, he could become a star. Additionally, he should immediately rival Arron Afflalo as the league's biggest typo threat.
As a finisher around the basket, he reminds one of Andris Biedrins, back when Biedrins was still alive, but Valanciunas has a better frame and one hopes he'll be able to pack on more muscle as he grows. Additionally, Valanciunas is a good foul shooter -- a notable contrast to Biedrins -- and could be a solid midrange shooter as a pro.
He likely will struggle to check opposing post players initially when he comes to North America and will take his lumps as a help defender. But the Raptors have themselves a young center with star potential, and not a lot of teams can say that.
RESERVES

JOSE CALDERON, PG
Hollinger's 2012-13 Projections
PTS
REB
AST
PER
11.3
3.5
9.5
14.3
Stats are per 40 minutes | Hollinger player card
Scouting report
+ Injury-prone pure point guard who takes care of the ball and finds the open man.
+ Good outside shooter and great foul shooter, but struggles to get into the paint.
+ Long for a point guard but lost lateral quickness and gets abused by fast guards.
Analysis
Quick, who led the NBA in pure point rating last season? No, it wasn't Steve Nash or Rajon Rondo or any of the other stars you'd expect.
It was this guy, who continues to run offenses with uncanny precision. Calderon ranked third in the NBA in assist ratio and handed out 10.4 per 40 minutes while posting one of the lowest turnover ratios at his position, a remarkable achievement (see chart). Additionally, he's an efficient shooter who ranked eighth at his position in 2-point shooting percentage and hardly ever misses a free throw.
Pure Point Rating, 2011-12 leaders
Player
Team
PPR
Jose Calderon
Tor
11.56
Rajon Rondo
Bos
11.26
Chris Paul
LAC
10.91
Steve Nash
Phx
10.90
Tony Parker
SA
8.09
Min. 500 minutes
He's not a star, however, because he just doesn't do this stuff frequently enough. He was 57th among the league's 70 point guards in usage rate, as he lacks the burst to consistently get in the paint and create shots for himself and others. That free throw stroke is largely wasted, too -- he was only 57th in free throw rate, even with the Raps often designating him to shoot technical fouls.
Durability also is a persistent issue. Last season he missed 13 games; he'd missed exactly 14 each of the three previous campaigns.
But the biggest shortcoming is his defense. Calderon was less visibly awful last season than in previous campaigns, but he remains a speed bump for any guard with speed. Synergy rated him as one of the worst point guards in the game, and opposing point guards blistered him for a 17.8 PER, according to 82games.com. Additionally, Calderon had some of the lowest rates of blocks and steals at his position, and the Raptors gave up 6.9 points per 100 possessions more with him on the court. Any way you slice it, he grades out as a major liability on this end. That's why, in spite of his tremendous efficiency at the point, his days as a starter are likely over.
LINAS KLEIZA, SF
Hollinger's 2012-13 Projections
PTS
REB
AST
PER
17.3
7.3
1.7
11.7
Stats are per 40 minutes | Hollinger player card
Scouting report
+ Bulky combo forward who likes to play physical. Overrated shooter.
+ Strong right-handed driver to rim. Virtually never goes left and rarely passes.
+ Poor mobility on defense and fouls a lot, but weirdly effective.
Analysis
Kleiza made a solid return from microfracture surgery, putting up numbers virtually identical to his pre-injury output and providing a solid bench presence last season. Kleiza once again shot lots of jumpers with questionable accuracy; nearly half his shots were 3s but he made only 34.6 percent while converting 37.6 percent of his long 2s.
The good news it that he seemed to lose little explosion around the basket, drawing fouls at a high rate for a jump shooter and thus finishing with a respectable true shooting percentage. His ballhandling numbers, however, were not respectable in the least. Kleiza's turnover ratio was unacceptably high for a jump shooter, and he rarely passes once he puts it on the floor. As a result, only three small forwards had a worse pure point rating.
Defensively, Kleiza is strong and crashes the boards, but he lacks the quickness to defend 3s and resorts to fouling to make up for it -- only four small forwards fouled more often. Yet every shred of data suggests he did a very solid job overall. Opposing small forwards had just a 10.2 PER against him, according to 82games.com; Synergy gave him some of the league's best marks at the position; and the Raps gave up 2.8 points per 100 possessions fewer with him on the court.
Toronto also worked to keep him out of compromising matchups, so take that data with a grain of salt, but it does indicate he might be less of a liability on this end than previously thought.
ED DAVIS, PF
Hollinger's 2012-13 Projections
PTS
REB
AST
PER
11.5
11.6
1.8
14.9
Stats are per 40 minutes | Hollinger player card
Scouting report
+ Long, slim lefty who can leap. Excellent finisher, shot-blocker and rebounder.
+ Good at short flips near basket but can't create own shot. Turnover-prone.
+ No post game and jumper a question mark. Lack of strength a major problem on D.
Analysis
I think it's fair to call this past season a setback. Davis had a fairly productive rookie year built mostly on an unusually high field goal percentage, but that mark predictably fell back to earth and he didn't offset it with any other improvements.
If anything, he backslid. Davis is long and can jump but badly needs to hit the weights, as he was absolutely thrashed physically by most opposing big men. Despite the abuse, he had an excellent rebound rate, ranking ninth among power forwards, and was 11th at the position in blocks.
This would be fine if he could play the 4 offensively, but he can't. Davis is a 5 in a 4's body, as he can only finish around the rim and can't create anything for himself. Over his two pro seasons, he's made 31.5 percent from beyond 10 feet, which doesn't cut it. He's great at the basket (75 percent last season), and very good on short-range hooks and flips (50.3 percent career from 3 to 9 feet), plus he draws fouls.
Unfortunately, his sky-high turnover ratio (61st out of 70 power forwards) blunts those positives, and he just doesn't get open enough to take advantage of his finishing skills -- Davis averaged only 10.8 points per 40 minutes last season. He is only 23 and still has time to improve, but right now he's a "4.5" who doesn't quite fit at either frontcourt slot.
AMIR JOHNSON, PF
Hollinger's 2012-13 Projections
PTS
REB
AST
PER
11.6
10.5
2.0
14.3
Stats are per 40 minutes | Hollinger player card
Scouting report
+ Long big man who is a very effective finisher at the basket. Good shot-blocker.
+ Foul-prone due to lack of strength and high base. Illegal screens a problem.
+ Can make midrange set shot. Little post game or ball skills. Good rebounder.
Analysis
The Raptors' renewed focus on defense was perhaps most apparent with Johnson, who was dramatically more effective at that end than in previous seasons. While he still occasionally gets pummeled in physical matchups, Johnson rated among the top quarter of centers, according to Synergy, and the Raptors gave up 3.2 points per 100 possessions fewer with him on the court, according to 82games.com.
Johnson still fouls too much -- nearly once every seven minutes last season -- but he had strong rates of blocks and rebounds, especially for a power forward. (He was often forced to play center last season.)
Offensively, his numbers dropped off a bit, but he remains a potent finisher (72.4 percent in the basket area). His biggest problem now is his penchant for illegal screens on high screen-and-rolls, which caused his turnover ratio to nearly double from the season before. Johnson's slow-release push shot from midrange wasn't quite as accurate as the previous season, either, but overall he posted his fourth straight season with a true shooting percentage greater than 60 -- an impressive accomplishment.
Given that efficiency, he doesn't need to provide that much defense to be a worthwhile player. He has the chops to provide it as a full-time 4 this season, so if he can just cut out the illegal screens, he'll have a lot of value.
TERRENCE ROSS, SG
Hollinger's 2012-13 Projections
PTS
REB
AST
PER
N/A
N/A
N/A
N/A
Did not play 500 NBA minutes last season | Hollinger player card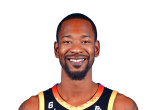 Scouting report
+ Tall, athletic wing with deep shooting range. Needs to improve handle.
+ Must add strength. Never draws fouls. Excellent defensive potential.
Analysis
Ross posted the worst free throw rate of any prospect in this year's draft, earning just 0.20 free throw attempts per field goal attempt. That's but one indicator of the larger fact that he probably was a reach at No. 8. Ross is a decent perimeter shooter who should improve, and defensively, his length and mobility should allow him to overcome a strength deficit.
But I just don't see how he gets beyond serving as a role player. He's neither a particularly instinctive nor clever scorer, and he doesn't have a great handle. While he's a good athlete, he doesn't jump off the page. His rebound rate was strong for a wing, but his blocks and steals didn't stand out, and his ballhandling numbers were weak. He struck me more as a mid-to-late first-rounder than an elite talent.
AARON GRAY, C
Hollinger's 2012-13 Projections
PTS
REB
AST
PER
9.7
13.5
1.4
11.3
Stats are per 40 minutes | Hollinger player card
Scouting report
+ Huge, burly, slow-moving center. Can make short-range jump hooks.
+ Unathletic, but excellent rebounder with good feel for low-post play.
+ Size aids post defense but conditioning, mobility a negative. Fouls on every play.
Analysis
On a team whose other center options were all 210-pound waifs, Gray's size was a real asset. He overcame an early season heart ailment and somehow wasn't blinded by all the hair hanging over his eyes, ranking fifth among centers in rebound rate while posting a solid true shooting percentage.
The drawback to all this is his plodding feet and the resultant fouls, with both illegal screens on offense and blocking calls on defense. Gray averaged a whistle every 6.4 minutes, the fifth-worst rate among centers and among the league's worst overall. That actually was a marked improvement on previous seasons, as he's gotten himself in better shape (although he's by no means chiseled).
Unfortunately, the fouls and lack of mobility hinder his defensive impact. The Raptors gave up 4.3 points per 100 possessions more with him on the court, even though the alternatives weren't terribly appealing. Opposing centers shredded him for a 21.6 PER, according to 82games.com, while Synergy Stats didn't offer a kind review, either.
In a league that's increasingly focused on shooting and quickness, players of Gray's ilk are becoming dinosaurs. He's still immensely helpful against the Bynums and Howards of the world, but against 25 or so other opponents, he doesn't offer a whole lot.
JOHN LUCAS III, PG
Hollinger's 2012-13 Projections
PTS
REB
AST
PER
20.6
3.9
5.8
16.6
Stats are per 40 minutes | Hollinger player card
Scouting report
+ Small, quick point guard with good outside shot and scorer's mentality.
+ Lacks great court vision. Size a major impediment on defense.
+ Doesn't draw fouls. Not a great athlete.
Analysis
Lucas got the first regular duty of his pro career last season and scored more than anyone imagined, pumping in more than a point every two minutes while shooting 39.3 percent on 3s. However, he was far too aggressive inside the arc, where he shot just 40.4 percent while hardly ever drawing fouls. Lucas attempted only 32 free throws all season; only two point guards had a lower rate of free throw attempts per field goal attempt. As a result, Lucas finished with a poor true shooting percentage even though he was lighting it up from beyond the arc.
As a point guard, Lucas also has his shortcomings. He won't turn it over, but he mostly searches for shots and was in the bottom 10 at his position in assist ratio. This wasn't the worst idea with some of the limited second-unit groups he played with, but he can be a frustrating pounder at times.
Defensively, Lucas' phenomenal stats from last season should be taken with a huge grain of salt given the limited minutes and his own physical limitations. He's undersized and opponents can attack him in the post, but playing nearly all his minutes with Taj Gibson and Omer Asik limited the impact of his height. Opposing point guards had just a 7.7 PER against Lucas, according to 82games.com, and they scored 10.8 points per 100 possessions fewer with him on the court. As a tiny guard with a low steals rate and lacking a strong defensive rep, Lucas needs to show me considerably more minutes of that quality before I buy it.
QUINCY ACY, SF
Hollinger's 2012-13 Projections
PTS
REB
AST
PER
N/A
N/A
N/A
N/A
Did not play 500 NBA minutes last season | Hollinger player card
Scouting report
+ A vertical leap in search of a game. High-flying combo forward with limited skill.
+ Excellent rebounder and shot-blocker for size. Makes free throws.
Analysis
Acy is an explosive leaper and dunker, and that will always get people's attention, but he needs to round out his game considerably to stick at the next level. His shooting 78.2 percent from the line as a senior was a good start -- he at least needs to showcase a midrange jumper if he's going to cut it as an undersized 4. That's his most likely option, as he doesn't have the ball skills to play the wing.
He'll also need to funnel all that athleticism into some passionate defense. That's his most likely ticket to a permanent roster spot, but his attention level came and went while at Baylor.
ALAN ANDERSON, PG
Hollinger's 2012-13 Projections
PTS
REB
AST
PER
N/A
N/A
N/A
N/A
Did not play 500 NBA minutes last season | Hollinger player card
Scouting report
+ Slashing, overaggressive wingman with sloppy handle. Good set shooter.
+ Solid defensive player with good size and lateral quickness.
+ Poor ball handler and passer. Very poor rebound rate for size.
Analysis
Anderson didn't accomplish much at the offensive end last season but worked his way back into the NBA after a five-year absence by playing defense. He posted some of the best numbers at his position regardless of which metric you prefer -- Synergy ranked him the best defender on the Raptors, 82games.com said opposing small forwards had just a 10.7 PER against him and Toronto gave up 5.4 points per 100 possessions fewer with him on the court.
Unfortunately, his phenomenal turnover ratios blunt his impact. Anderson's turnover ratio would have been one of the worst at the small forward position despite his limited responsibilities at that end, and yet it was a career low. He didn't make up for it with great passing numbers and shot only 38.3 percent on 2s, making you wonder why he was so aggressive in the first place.
Anderson did hit 39.3 percent of his 3s, raising his career mark to 38.1 percent, and he's at 82.7 percent for his career at the line. He didn't shoot well on long 2s, suggesting he's much worse on the move, but the big-picture takeaway is that if he just focused on his catch-and-shoot game, he'd likely eliminate the turnovers that have set him back so much.