TomShoe's Player Profiles: Denver Nuggets
Posted on: Wed, 09/26/2012 at 9:30am
TomShoe's Player Profiles: Denver Nuggets
So, it turns out "Mr. PER" John Hollinger is putting up his updated player profiles for this year. I know many people want to look at them, but ESPN can be a real B- when they're putting up paywalls and shoving the benefits of insider in your face every other article. So, for sh*ts and giggles, also because I'm pulling my hair out waiting for either Oct. 5 (Start of the preseason), or Oct. 30 (start of the regular season), I might as well post them here, for nbadraft.net and the whole internet to enjoy.
This NBA2k13 demo takes forever to download...need a better router.
Anyway, Nuggets up, Mavericks tomorrow, and the now Dwight-less Orlando Magic coming Friday.
Enjoy.
-TomShoe

PROJECTED STARTERS

TY LAWSON, PG
Hollinger's 2012-13 Projections
PTS
REB
AST
PER
18.4
3.9
7.2
19.2
Stats are per 40 minutes | Hollinger player card
Scouting report
+ Small, lightning-fast guard who can push the tempo and penetrate in the half court.
+ Good outside shooter but excels going to the basket. Good court vision.
+ Quick defender but takes few chances. Low steal rate but never fouls.
Analysis
Lawson took on a bigger chunk of offensive responsibility and didn't lose a thing, flying up and down the court as the catalyst behind Denver's impressive fast-break attack. I mention Andre Miller's assist quality below, but Lawson was no slouch either -- among guards with at least 200 assists, he ranked third in the league -- as his passes were nearly as likely to produce dunks and layups as Miller's.
The amazing thing with Lawson is he can play at such a high speed without any drop-off in efficiency. He was 18th in pure point rating and fifth at his position in true shooting position; he shot 62.8 percent at the rim, which is amazing for a 5-foot-11 guard, but he was nearly as deadly from other spots on the floor. Lawson didn't shoot 3s often -- he has a set shot and he needs a lot of clearance at his size -- but he made 36.7 percent of his attempts. He also shot 40.9 percent from outside 10 feet and drew fouls at a high rate.
Defensively, his size is an issue against big point guards, but he defends penetration and manages his fouls well. While he's not a stopper by any stretch, all his data indicates that he is, at worst, a minor negative at this end.
Lawson averaged 34.8 minutes per game last season, and there is some concern that he might not be able to ramp up much further without diminishing his trademark bursts up and down the court. Otherwise, he appears settled in as a not-quite-All-Star at the point.
ANDRE IGUODALA, SG
Hollinger's 2012-13 Projections
PTS
REB
AST
PER
14.7
6.8
6.0
17.5
Stats are per 40 minutes | Hollinger player card
Scouting report
+ Elite athlete who ranks among the best perimeter defenders in basketball.
+ Dominant in transition due to speed, passing and elite finishing skills.
+ Average half-court player. Great passer but mediocre from the perimeter.
Analysis
Despite his laughable exclusion from the All-Defense team, Iguodala finally got some recognition for his elite defensive skills, making his first All-Star team and getting a lot of free pub in the Sixers' playoff run. By any measure he's an impactful defender -- Synergy again rated him among the best at his position and, according to 82games.com, he held opposing small forwards to a miniscule 8.7 PER. He also ranked seventh in steals per minute at his position despite having one of the lowest foul rates in the league.
Offensively, Iguodala is a true point forward -- for the second year in a row, he had the best pure point rating among non-point guards, and his 6.1 assists per 40 minutes led the team. His defense helped here as well, as often he'd make the steal or rebound that ignited a break and then threw the pass that completed it.
Best Pure Point Rating, Non-Point Guards, 2011-12
Player
Team
PPR
Andre Iguodala
Phi
5.02
Manu Ginobili
SA
4.63
Monta Ellis
GS-Mil
2.53
Chauncey Billups
LAC
2.53
Tracy McGrady
Atl
2.43
Min. 500 minutes
In half-court settings, Iguodala is less fearsome. When he gets to the rim, he's unbelievable, converting 75.2 percent -- the third-best mark in the league, but he made only 61.7 percent from the line and hit just 33.5 percent of his long 2s. The one area in which he genuinely improved was the 3-point shot, making 39.4 percent on nearly three attempts per game. However, his overall offensive role has diminished quite a bit over the past two seasons -- a change that probably better suits him.
DANILO GALLINARI, SF
Hollinger's 2012-13 Projections
PTS
REB
AST
PER
19.3
5.9
3.2
17.4
Stats are per 40 minutes | Hollinger player card
Scouting report
+ Big, tough wing with a sweet shot and attacking mentality. Straight-line driver.
+ Average handle but draws tons of fouls. Great foul shooter but inconsistent on 3s.
+ Average athlete. Big but struggles to defend 4s. Looks stiff on defense at times.
Analysis
When did this guy forget how to shoot? Gallinari is slowly turning from the next Nowitzki into the next Tony Allen, slashing to the rim virtually every chance he gets while getting more inconsistent every year from outside. Last season he made just 32.8 percent of his 3s and 35.6 percent of his long 2s, but more than half his 2s were at the rim and he had the second-highest free throw rate among small forwards.
Between his size, broad frame and attacking mindset, Gallinari has become a foul-drawing monster, and as a result he had the third-best secondary percentage at his position even with the 3-point struggles. If he ever regains the 44.4 percent stroke he showed as a rookie in New York -- and don't count it out, considering he's an 85.2 percent career marksman at the line -- he's an All-Star.
Gallinari might have been anyway last season, but after a strong start he injured his ankle and wasn't the same player when he came back. Gallinari averaged 17.0 points on 44.2 percent shooting before the All-Star break, but just 11.7 points on 35.8 percent afterward.
Defensively, Gallinari is much better than people realize. Synergy had him slightly above average, opposing small forwards posted only an 11.2 PER against him, according to 82games.com, and he had the best on-court vs. off-court rating on the Nuggets. He does great against the longer 3s such as Kevin Durant or Luol Deng, but if he has to play a smaller speedster, he's in trouble. He also should be able to play more as a small-ball 4. However, he's a poor rebounder and can't protect the rim, so he needs a very good defensive 5 with him to make it work.
In sum, he's a very solid starter, and at 23, one still wonders if there's the potential for more. He's had trouble staying healthy and getting his jumper to find the net, but if those stars ever align, he can be an All-Star.
KENNETH FARIED, PF
Hollinger's 2012-13 Projections
PTS
REB
AST
PER
18.3
13.7
1.8
21.0
Stats are per 40 minutes | Hollinger player card
Scouting report
+ Undersized 4 with boundless energy. Great rebounder who flies off the floor.
+ Mainly a dunker on offense. Has no post game at all and is a weak outside shooter.
+ Competes on defense but struggles defending the post. Blocks shots but fouls often.
Analysis
The "Manimal" was a sight to behold in his rookie year, even if his nickname evoked memories of a brutal television series three decades earlier. Short for a power forward at 6-foot-8, Faried played almost entirely in the basket area and succeeded thanks to supreme hops and a relentless, infectious pursuit of the ball. He led all power forwards in overall rebound rate, but it was his offensive board work in particular that stood out.
Despite his lack of height, Faried led the NBA in offensive rebound rate, even outdueling the prolific Reggie Evans on this score (see chart). All those second shots allowed him to average 18.2 points per 40 minutes despite never having plays called for him. Faried also was able to make some short-range floaters and hooks in the lane, but was only 9-of-34 from beyond 10 feet and shot just 66.5 percent from the line.
Offensive Rebound Rate leaders, 2011-12
Player
Team
ORR
Kenneth Faried
Den
16.5
Nikola Pekovic
Min
15.8
Reggie Evans
LAC
15.3
Anderson Varejao
Cle
15.2
Omer Asik
Chi
14.9
Min. 500 minutes
Defensively, Faried brought the same energy, but his youth and lack of size worked against him. While he was sixth among power forwards in blocks per minute, he also fouled at a high rate and had poor defensive metrics -- on-court vs. off-court analysis and Synergy sports both deemed him solidly negative at this end. It's not unusual for rookies to take their lumps on D, however, and with a little more bulk and experience and the same energy, he should be decent.
All told, he was a steal with the 22nd pick in the draft. Energy guys like this often don't make much statistical improvement from when they first enter the league, but Faried was so good last year that he doesn't have to. If he just keeps producing like this and improves the defense, he's a star.
JaVALE McGEE, C
Hollinger's 2012-13 Projections
PTS
REB
AST
PER
17.5
11.8
0.9
19.2
Stats are per 40 minutes | Hollinger player card
Scouting report
+ Freakish athlete with rare combination of size, speed, length and leaping ability.
+ Minuscule basketball IQ. Blocks shots but takes bad gambles and goaltends often.
+ Good rebounder. Makes running hooks in the post. Poor foul shooter.
Analysis
Part athletic freak, part comedy routine, nobody is totally sure what to make of JaVale McGee yet. Footage of him sprinting back while his team still had the ball, goaltending a jump shot millimeters from the rim and getting hopelessly lost on defense makes it impossible to imagine him becoming a star.
But in between those vignettes, his production is mighty impressive. McGee averaged nearly a point every two minutes, yanked nearly a rebound every three, shot 55.6 percent from the floor and finished 11th among centers in PER. He shot 70.5 percent at the rim with a variety of highlight dunks, although he needs to improve his midrange shooting (17-of-71 from beyond 10 feet, 46.1 percent from the line) and feel for the game.
Defensively, the Nuggets developed him more in two months than the Wizards did in four years, but he still has a ton of work left. McGee is a potentially dominant shot-blocker but has no filter -- he tries to block everything, even if he's 20 feet away or the ball is obviously on its way down. He also has a high center of gravity and struggles to keep opponents out of deep post position. As a result opposing centers blistered him at both stops, registering a 21.2 PER in Denver and a 21.8 mark in Washington, according to 82games.com.
Additionally, McGee's rebounding stats are a lie: For a good rebounder, he has a massively negative impact on his team's overall rebound rate. Denver rebounded just 68.4 percent of opponent misses with him on the court, compared to 72.4 percent with him off it; similarly, Washington's rate dipped by 5.4 percent with McGee on the floor. That's a pretty massive difference considering 6.9 percentage points separated first from worst last season. Again, his mental game is the cause: McGee doesn't block his man out and often leaves the board exposed to go for a block he has little chance of getting.
With all that said, he's still only 24. Even having a limited clue of what to do on the basketball court, he was an effective player last season, and in his time in Denver there were signs of the light bulb turning on.
ANDRE MILLER, PG
Hollinger's 2012-13 Projections
PTS
REB
AST
PER
14.0
4.7
9.5
14.8
Stats are per 40 minutes | Hollinger player card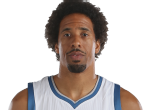 Scouting report
+ Big, crafty point guard with great left-block post game and up-and-under move.
+ Best alley-oop passer in the game. Struggles to stay in front of quick guards.
+ Terrible long-range shooter but makes free throws. Good team defender.
Analysis
Miller remains fascinating to watch -- almost like a 40-year-old junkball pitcher -- as he's the master of change-of-pace moves and short-range bank shots. Nonetheless, his play dropped off on several indices last year. He was dramatically more turnover-prone, his scoring and shooting marks plummeted, and he stopped drawing fouls. At 36, it's a worrying sign that he might finally be slipping. The one comforting stat is that he still got to the rim as much as ever; he just missed more shots from short and midrange.
Also, a good indication that Miller's value might be underrated by conventional stats is that he once again was off the charts in "assist quality." Not all assists are created equal -- setting somebody up for a 20-footer is nice, setting them up for a dunk is better. And while teammates obviously matter for this, Miller has been phenomenally good at the latter in multiple stops.
Last season he was way above the curve, as a whopping 64.2 percent of Miller's assists were at the rim, by far the best among players with at least a hundred assists. Only 9 percent resulted in long 2s.
As a result, Miller was far and away the league leader in assist quality -- the marginal value of each assist, which I calculated based on the probability of a shot from each spot on the court leading to a basket. The typical assist is worth about two-thirds of a point; Miller's were worth more than a point, the only player in the past two seasons to do so.
It's not just a function of Denver; in a very different environment in Portland a year earlier, Miller ranked second in assist quality. He and Baron Davis both changed teams but were the top two for a second straight season.
"Assist Quality" -- Average value per assist
Player
Team
Value
Andre Miller
Den
1.040
Baron Davis
NY
.978
Manu Ginobili
SA
.948
Jeremy Lin
NY
.936
Jimmer Fredette
Sac
.936
Based on Hoopdata.com assist stats. Min. 100 assists
I don't want to take this data further than it's worth -- we're talking about a value, at the extremes, of two points of PER, and his mark dropped more than three points last year alone. He's also a liability defensively and his inability to space the floor remains problematic, especially when another non-shooter is on the floor with him.
WILSON CHANDLER, SF
Hollinger's 2012-13 Projections
PTS
REB
AST
PER
18.3
6.7
2.2
14.9
Stats are per 40 minutes | Hollinger player card
Scouting report
+ Long, athletic wing rebounds very well for his size. Lacks bulk to play the 4.
+ Solid defender. Has athleticism but must improve technique. Blocks shots.
+ Mediocre outside shooter. Will force shots. Runs floor well. Doesn't draw fouls.
Analysis
Chandler played most of the year in China and required hip surgery after just eight games with the Nuggets. Perhaps it was for the best that he checked out so quickly -- he forced shots, missed most of them and generally seemed out of sync when he returned. Chandler did, however, continue his maddening habit of avoiding contact en route to the rim, earning only 12 free-throw attempts on his 79 field goal tries.
Chandler got a five-year, $37 million deal based on his potential, which sounds like a lot until you allow for the unlikely incentives, very partial first year and the partially guaranteed last -- in reality it's more like three years, $21 million. Nonetheless, to live up to it he has to do more than shoot 18-footers off the dribble. He's a devastating finisher and shoots well from the line but has yet to exploit those skills to their fullest. Similarly, defensively he remains intriguing, but nobody would yet call him a stopper.
At 25, it's time to convert some of that "potential" into "actual"; otherwise he's just an overpaid tease.
TIMOFEY MOZGOV, C
Hollinger's 2012-13 Projections
PTS
REB
AST
PER
13.7
9.9
1.4
12.7
Stats are per 40 minutes | Hollinger player card
Scouting report
+ Mobile big man who can battle on the blocks and hit the open 15-footer.
+ Bad ball handler with terrible hands and footwork. Limited post game.
+ Runs floor well. Blocks shots but average rebounder.
Analysis
Mozgov cut his foul rate dramatically from the ridiculousness of his rookie season and was able to stay on the court long enough to become a part-time starter for the Nuggets. He's not really a starting-caliber player, but he made solid progress at both ends this past season.
Mozgov's biggest weakness remains his bad hands and awkward footwork, which has left him prone to turnovers. In fact, he was last in the NBA in pure point rating in 2011-12 (see chart), which held back his overall effectiveness.
Pure Point Rating: Worst of 2011-12
Player
Team
PPR
Timofey Mozgov
Den
-5.58
Enes Kanter
Uta
-5.57
Ryan Hollins
Cle-Bos
-5.56
Derrick Favors
Uta
-5.40
Anthony Randolph
Min
-5.29
Min. 500 minutes
Additionally, Mozgov converted only 56.3 percent of his shots at the rim -- a poor percentage for a 7-foot center. He actually shot well on his rare forays from farther out, making 47.4 percent on 74 shots from outside the restricted area, and he's a good foul shooter for a big man as well.
Defensively, Mozgov upped his rebound rate to a solid 15.2 and cut the fouls. He might not seem like a shot-blocker on a team with Birdman and JaVale McGee, but he was 15th among centers in blocks per minute, too. He's weaker defending the perimeter, but overall he's a much greater liability on offense than defense, particularly if he can match up against another big center and bang.
COREY BREWER, SF
Hollinger's 2012-13 Projections
PTS
REB
AST
PER
11.4
3.1
1.3
9.4
Stats are per 40 minutes | Hollinger player card
Scouting report
+ Slender, athletic wing defender. Great in passing lanes. Fouls too much.
+ Tremendous speed running and finishing on the wing. Very poor ball handler.
+ Bad outside shooter who struggles in the half court. Positive, well-liked guy.
Analysis
Brewer found a perfect fit for his skills, flying down the wing on the league's second-fastest-paced team and repeatedly throwing down transition dunks -- often within three or four seconds of a bucket by the opponent. Brewer's blazing speed and strong finishing skills translated into more than two baskets a game at the rim and a high free throw rate, which is high living for a player with such a limited handle.
Brewer needs those run-outs, because in the half court he becomes a negative. He shot just 34.6 percent on 2s outside the restricted area and a miserable 25.8 percent on 3s. He likes to spot up from the corners, but opponents gladly concede the shot; he's now at 30.0 percent for his career.
Brewer, did, however, cut his turnovers significantly. While you still don't want him handling the ball if you can help it, he's no longer an immediate threat to fall down when he's dribbling. Brewer also made a concerted effort to move the ball when he didn't have anything, and as a result his assist and turnover ratios both were pretty strong for his position.
Defensively, Brewer isn't quite elite, but he's close. He had the highest steal rate among small forwards, and the Nuggets gave up 5.41 points per 100 possessions more when he was off the court. He's at his best in passing lanes and traps, but he's solid in more static on-ball situations, too. His lack of strength is the main thing holding him back, especially against post-up 3s, and he tends to reach and foul.
KOSTA KOUFOS, C
Hollinger's 2012-13 Projections
PTS
REB
AST
PER
13.8
13.4
1.0
17.5
Stats are per 40 minutes | Hollinger player card
Scouting report
+ Skilled big man with soft touch around basket. Makes short hook shots.
+ Much improved pick-and-roll defender. Mobile but needs more toughness.
+ Strong rebounder and decent shot-blocker. Mediocre outside shooter.
Analysis
In his fourth season, Koufos quietly was among the league's most improved players, with his broad-based development helping him earn the Nuggets' starting-center job halfway through the season. In particular, he showed skill as a finisher near the rim and took advantage of Denver guards hitting him driving to the hoop on pick-and-roll plays. He took only seven shots beyond 10 feet the entire season, but shot 66.9 percent in the basket area and finished fifth among centers in TS%.
Koufos also proved surprisingly monstrous on the glass, ranking ninth among centers in Rebound Rate. Moreover, defensively he finally looked like an NBA player. Koufos got the hang of defending the pick-and-roll this past season, and that made him a useful defensive player against most lineups.
I emphasize "most" because he still gets destroyed in the post by big centers, which is why he was decommissioned in the Laker series. This helps explain two disparate pieces of data on Koufos -- Synergy rated him among the best defenders in basketball because of his pick-and-roll defense, but opposing centers enjoyed an 18.1 PER at his expense, according to 82games.com. Basically, his value depends heavily on the opponent, at least until he adds more strength and physicality to his post defense.
At 23, that's still not out of the question, and if he plays remotely as well as he did a year ago, his three-year, $9 million extension looks like an absolute steal.
JORDAN HAMILTON, SG
Hollinger's 2012-13 Projections
PTS
REB
AST
PER
N/A
N/A
N/A
N/A
Did not play 500 NBA minutes last season | Hollinger player card
Scouting report
+ High-scoring wing with good size and deep shooting range.
+ Natural scorer but in love with jump shot. Attitude also a question.
+ Not much of a defender. Average athlete. Good rebounder.
Analysis
Hamilton had a pretty solid rookie year, especially when you consider his almost comical inability to draw fouls. Let's start with the positives, like his ridiculous 14.0 rebound rate (coming mostly while playing the 2!), his 17.8 points per 40 minutes, his solid shooting stroke and his ability to finish on his rare forays to the rim.
But would it kill him to get to the line? Hamilton had a pathetic five three throw attempts the entire season, in 258 minutes. He also had a high turnover ratio for a guy who was mostly letting it rip off the catch, and defensively he was nothing to write home about.
But he can score, and if he keeps his head on straight and starts learning some tricks to get himself to the foul line, that and his rebounding will make him a solid rotation player. It's not entirely clear where the openings will come on a roster this packed, but Hamilton has earned the opportunity to get a lot more burn than he saw as a rookie.
ANTHONY RANDOLPH, PF
Hollinger's 2012-13 Projections
PTS
REB
AST
PER
20.3
10.3
1.7
17.9
Stats are per 40 minutes| Hollinger player card
Scouting report
+ Long, extremely thin lefty big man who dribbles very well for his size.
+ Excellent shot-blocker but barely tries on defense at times.
+ Poor outside shooter and terrible decision-maker. Good finisher at the basket.
Analysis
Randolph shot 32.1 percent outside the basket area and 64.5 percent inside it. Where do you suppose he took more shots?
That, in a nutshell, is the Anthony Randolph experience, a whirlwind journey of obvious potential and equally clear shortcomings. After four years, nobody has quite resolved the question of whether this talent can be harnessed effectively; he's put up a solid PER every year and he's only 23 years old, yet his coaches can't wait to be rid of him and his teams tend to do better with him off the court.
One particular idea, that Randolph could be some kind of point forward, can be summarily dismissed. Randolph nearly had the worst pure point rating in basketball last season; the fact he chooses to dribble his own rebounds upcourt does not mean this is a good idea or that he can execute the proper decision once he gets there. The video of Randolph blowing off Ricky Rubio to dribble it up himself was a priceless synopsis of this mindset, one that will have to change.
And yet … if one could use him as a pick-and-roll center and have him diving to the hoop every play, he could do some serious damage. Randolph is long, active and can finish, and putting him in this role would theoretically prevent him from reenacting Antoine Walker's greatest hits.
Defensively, however, he has to try. Randolph can block shots and rebound but often loafs up and down the court and doesn't seem terribly engaged by the whole idea of guarding. Last year's numbers were a small enough sample that I don't totally trust them, but opposing bigs just eviscerated him (21.9 PER against power forwards, 25.5 against centers, according to 82games.com). He's in a running system in Denver that should play to his strengths, but this might be his last shot.
EVAN FOURNIER, SG
Hollinger's 2012-13 Projections
PTS
REB
AST
PER
N/A
N/A
N/A
N/A
Did not play 500 NBA minutes last season | Hollinger player card
Scouting report
+ Slashing scorer with good size for a wing. Must improve perimeter shot.
+ Only average athlete. Pretty good feel and passing skills. Iffy defensive player.
Analysis
Fournier is an interesting fit on an NBA team because he has a scorer's mindset, but I'm not sure he has the talent to be a scorer at this level. He certainly likes to slash and probe for openings and might turn out to be one of those guys who can do it without elite athleticism. But if I were the Nuggets I'd be more comfortable letting him develop his skills as a starter in Europe rather than wasting on the bench in Denver.
QUINCY MILLER, SF
Hollinger's 2012-13 Projections
PTS
REB
AST
PER
N/A
N/A
N/A
N/A
Did not play 500 NBA minutes last season | Hollinger player card
Scouting report
+ Long, slender combo forward who can shoot and score. Must add strength.
+ Past knee injury a concern. Gets to line and makes free throws.
Analysis
I have no idea why this guy lasted until the second round. A top-10 recruit out of high school, Miller tore his ACL before going to Baylor and struggled at times during his freshman season. Here's what "struggling" looked like: He averaged double figures against one of the nation's toughest schedules as a freshman, had a high free throw rate and shot 81.6 percent from the stripe, and his other numbers were solid across the board.
Making no allowance for his recovery, my Draft Rater had him as the No. 5 prospect coming out this season. While the knee worried teams, it's also a source of hope -- he can be even better than he's shown already. Miller might be this year's DeJuan Blair -- a lottery talent consigned to the second round on overblown injury concerns, except his upside is a lot higher than Blair's.
JULYAN STONE, G
Hollinger's 2012-13 Projections
PTS
REB
AST
PER
N/A
N/A
N/A
N/A
Did not play 500 NBA minutes last season | Hollinger player card
Scouting report
+ Long-armed wing with point guard's ball skills. Can handle and pass.
+ Lousy outside shooter and just an average athlete. Good rebounder.
+ Pretty good on ball defender.
Analysis
An undrafted rookie, Stone didn't get much run at the end of Denver's bench but showed some signs in his limited action. In particular, his 8.3 assists per 40 minutes stand out, as does his phenomenal 44.1 assist ratio. The downside is that Stone can neither shoot nor score; he averaged just 8.0 points per 40 minutes and didn't fare much better in three D-League games with Idaho.
Stone is already 23, and while he has some tools, his inability to score is what torpedoed his draft stock. He's pretty good for an undrafted end-of-the-bench guy, but it's still not clear whether his pros and cons add up to a rotation player.