TomShoe's Player Profiles: Atlanta Hawks
Posted on: Tue, 09/25/2012 at 10:33am
TomShoe's Player Profiles: Atlanta Hawks
So, it turns out "Mr. PER" John Hollinger is putting up his updated player profiles for this year. I know many people want to look at them, but ESPN can be a real B- when they're putting up paywalls and shoving the benefits of insider in your face every other article. So, for sh*ts and giggles, also because I'm pulling my hair out waiting for either Oct. 5 (Start of the preseason), or Oct. 30 (start of the regular season), I might as well post them here, for nbadraft.net and the whole internet to enjoy.
Yes, the NBA2k13 demo drops today. Exicted like crazy. Who will you play as? The Heat or the Thunder? I'm a Spurs fan, so my choice is pretty obvious...
Hawks up, Nuggets tomorrow, Dirk and the Mavs coming Thursday.
Enjoy.
-TomShoe

PROJECTED STARTERS

JEFF TEAGUE, PG
Hollinger's 2012-13 Projections
PTS
REB
AST
PER
15.7
3.1
6.5
16.1
Stats are per 40 minutes | Hollinger player card
Scouting report
+ Quick, scoring-minded guard who can get to basket. Good leaper.
+ Mediocre outside shooter with a good floater. Average distributor at best.
+ Athletic defender with good lateral quickness. Must improve strength, smarts.
Analysis
Teague took over the starting point guard job and continued his steady improvement, upping his shooting percentage with the help of a much-improved floater. Teague was athletic enough to shoot 60.9 percent at the rim, but what really helped was his 42.9 percent shooting from 3-9 feet -- a shot he went to fairly often. Most guards shoot very poorly in that range, but Teague turned it into a strength.
Alas, his off-the-shoulder set shot remains a bit of a liability. He only made 35.4 percent of his 3s and 38.1 percent of his long 2s. While that's not terrible, you'd like better from a starting point guard. Teague also rarely shoots the 3 at all, usually only when left wide open on the perimeter. For that reason he was just 57th among point guards in secondary percentage & largely offsetting the fact he was fourth in 2-point shooting.
Defensively, Teague's quickness at the point of attack was a major reason the Hawks were so much better last season. He's amazing at chase-down blocks and has quick hands, but overall his lack of size and periodic inattention made him more of a middle-of-the-pack defender. That, still, was light years better than the Hawks got from this position previously. His non-participation on the glass was a mystery, however -- he was 64th out 70 point guards in rebound rate, a steep decline from a season earlier.
ANTHONY MORROW, SG
Hollinger's 2012-13 Projections
PTS
REB
AST
PER
16.9
3.2
1.6
12.4
Stats are per 40 minutes | Hollinger player card
Scouting report
+ Amazing shooter. Money off the catch. Can play over top of smaller guards.
+ Subpar defensive player. Limited laterally and athletically. Low energy level.
+ Decent rebounder for size. Not a creator, but has good feel offensively.
Analysis
Morrow had an off year shooting by his lofty standards, making "only" 37.1 percent of his 3-pointers and 43.6 percent of his 2s outside 10 feet. He showed his chops as a shooter by draining 93.3 percent from the line, and one presumes he's a safe bet to regain his perch in the mid-40s on 3s this season.
Unusually for a jump shooter, Morrow loves wing isolations and will use them against smaller players to create a jumper. This isn't as valuable as his catch-and-shoot game, however, and one hopes the Hawks will de-emphasize it. Additionally, Morrow has to regain his focus on the finer elements. His assist and rebound numbers have been in steady decline the past three seasons, and last season he was among the worst shooting guards in each category.
Morrow has to be sharp in all these facets because he's a defensive liability. He's not a great athlete and struggles at both ends of the position spectrum: quick guards blow by him, but big ones destroy him on post-ups. He doesn't foul, at least, but his effort seems token and he needs to be hidden against weaker offensive players. His numbers last season weren't bad, but in other seasons they have been. Given the year-to-year noise inherent in most defensive stats, the subjective evaluation is that not much had changed, and given the Nets' general defensive awfulness last season, we needn't revise our evaluation.
KYLE KORVER, SF
Hollinger's 2012-13 Projections
PTS
REB
AST
PER
13.8
4.3
3.0
12.6
Stats are per 40 minutes | Hollinger player card
Scouting report
+ Long-range shooting wing with good size. Good shooter off curls.
+ Struggles in one-on-one defense but solid overall. Strong and has fast hands.
+ Won't create own shot but can post up small wings. Good court vision.
Analysis
Korver remains deadly from outside, nailing 43.4 percent of his 3s and 40.2 percent of his long 2s to finish fifth among shooting guards in true shooting percentage. What I particularly liked was that two-thirds of his shots were 3s; in past seasons too many of his tries were long 2s. Chicago ran fewer pin-downs for him with the second unit and his usage rate dropped because of that, but he has shown he can be an absolutely deadly sniper.
However, it would be nice if he could get to the basket once in a while. Or even once a week. Korver had 15 shots in the basket area the entire season, which is pathetic, and as you might imagine he had a low free throw rate, too. That puts a ton of pressure on him to shoot at a very high percentage, a category that's very volatile from year to year. On a more positive note, he's very good finding open teammates when opponents race out to him on the perimeter, and his pure point rating was among the best of any wing player.
Defensively, Korver isn't somebody you'd want to leave on an island against good scorers, but he's a good team defender who has fast hands, plus he's big enough to bang with larger wings inside. His rebound rate is poor for a player of his size, but he had good Synergy numbers and the Bulls performed just as well with him on the court.
JOSH SMITH, PF
Hollinger's 2012-13 Projections
PTS
REB
AST
PER
20.6
10.5
4.2
19.9
Stats are per 40 minutes | Hollinger player card
Scouting report
+ High-flying lefty with underrated ballhandling skills. A terror in open court.
+ Mediocre shooter who forces long set shots. Good left-block post player.
+ Great shot-blocker and solid pick-and-roll defender. Makes mental lapses.
Analysis
Smith has become a heck of a player in spite of himself, posting career highs in points, rebounds and player efficiency rating (PER) during an All-Star caliber season. Speaking to his versatility, Smith ranked among the top 10 power forwards in eight different barometers: blocks and steals per minute, assist rate, pure point rating, points per minute, defensive rebound rate, usage rate and PER. Defensively, he's become much more than a weak-side shot-blocker, adding muscle and putting in productive minutes at center. Though he'll have some lapses he mostly plays hard, and his mobility lets him switch onto smaller guards easily.
Offensively, he shot 68.1 percent in the basket area and has become a beast on the low left block against smaller opponents. Unfortunately, his love-fest with 20-foot jumpers continues to sabotage his numbers. Smith only made 36.7 percent of his long 2s, yet attempted an amazing 411 of them last season, or more than six a game. In fact, only Kobe Bryant took more. Smith also took another 106 3-pointers and made only 25.5 percent of them.
So about half his shot attempts went to tries where he had barely a one-in-three success rate. You don't mind so much if he's taking this shot late in the clock, but with more than eight seconds left it's absolute madness. Opponents openly concede the shot, and fans in Philips Arena shriek "Noooooo!" as he winds up for it, but Smith is undeterred. The coaching staff strangely indulges him in this too.
As a direct result of the Js -- with a small assist from his wayward foul shooting -- Smith's TS% of 49.9 ranked only 53rd among power forwards, and offset a lot of the good he did in other offensive facets. It also has kept him off the All-Star team, as he's about halfway to the dubious honor of becoming the best player never named.
AL HORFORD, C
Hollinger's 2012-13 Projections
PTS
REB
AST
PER
N/A
N/A
N/A
N/A
Did not play 500 NBA minutes last season | Hollinger player card
Scouting report
+ Elite big man with great mid-range shot. Can run floor, handle, pass and finish.
+ Developing post game. Needs to improve left hand and utilize more fakes.
+ A natural 4 but capable of defending 5s. Very good on switches. Rebounds well.
Analysis
Horford only played 11 games before a torn pectoral muscle ended his regular season. He returned in time to play three playoff games for the Hawks and remind everybody why he made the All-Star team the year before. No center is better at taking a defensive rebound and starting a break upcourt himself, and few can match his mid-range game and ball skills. If anything, Atlanta needs to take better advantage of those talents.
Horford has done all this while playing out of position his entire career. His real position is the 4, where he can be a beast on the block against opposing power forwards and he fits better defensively.
LOU WILLIAMS, SG
Hollinger's 2012-13 Projections
PTS
REB
AST
PER
21.7
3.9
5.1
19.4
Stats are per 40 minutes | Hollinger player card
Scouting report
+ Small, shoot-first guard with outstanding quickness and awesome shot fake.
+ Draws fouls, creates shots and won't turn it over. Poor vision. Middling shooter.
+ Too small to guard 2s, but can defend 1s when paired with a bigger point guard.
Analysis
Williams led the Sixers in scoring and PER despite coming off the bench, though he remains more of a high-volume producer of not terribly high-quality shots. The secret to his value is in his miniscule turnover rate. Williams created all these shots while producing the lowest rate of any point guard and among the lowest in the league. The Sixers set a record for fewest turnovers by a team last season, and Williams was a major reason. Of course, critics would say one reason he never turned it over is that he never tried to pass -- only five point guards had a lower assist rate.
However, Williams' ordinary TS% and assist numbers mean that his best use is still to create shots for second units that lack other scorers. The pinnacle of this was the "Lou-for-one," his hell-bent runs at the end of quarters to get two shots to the opponent's one any time the Sixers had the ball with 35 seconds or so left. That said, he also helped himself with a career-best 36.2 percent mark on 3-pointers, and as usual used his great shot fake to draw plenty of fouls.
Defensively, Williams rarely fouled and was quick enough to defend opposing point guards, but the real reason it worked is because Jrue Holiday could play the 2. Williams is an odd player to fit into a lineup because he can't defend the shooting guard but he's not a true point guard. This worked on Philly's roster, but it remains to be seen how well it will function in an Atlanta backcourt consisting entirely of other small guards.
But don't let that obscure the big picture. Guards with 20 PERs don't grow on trees, and Philly made a mistake in letting this one go during his prime.
ZAZA PACHULIA, C
Hollinger's 2012-13 Projections
PTS
REB
AST
PER
10.9
11.0
1.9
13.3
Stats are per 40 minutes | Hollinger player card
Scouting report
+ Physical big man who attacks rim. Struggles to finish but draws lots of fouls.
+ Right-hand driver. Plays below rim but moves well for size. Makes short jumpers.
+ Solid post defender and rebounder. Can't block shots. Good handle for size.
Analysis
Pachulia drew fouls at a less insane rate than previous seasons, but he still got to the line once for every two field goal attempts and hit 74.1 percent from the line, one of the better marks at the center position. The fouls offset his inability to finish against length around the basket: Pachulia's 55.8 percent mark at the rim was among the worst for big men. On a positive note, his pick-and-pop game was extremely effective. He shot 49.4 percent on 2s from beyond 10 feet, which would have been in the league's top five if he'd had enough attempts.
Pachulia also handles the ball well for his size; while he turns it over a bit much, he's a good passer and ranked in the top quarter of centers in pure point rating.
Of course, his main asset is his physicality at both ends. He was an above average rebounder for a center and happily busts heads in post defense. He can't defend the rim, sporting the fifth-worst blocked shot rate among centers for a second straight season, but he moves fairly well laterally and will give a hard foul. All that made him a very effective backup, and even a decent stopgap starter last season.
DEVIN HARRIS, PG
Hollinger's 2012-13 Projections
PTS
REB
AST
PER
16.1
2.7
7.3
15.2
Stats are per 40 minutes | Hollinger player card
Scouting report
+ Lightning-quick guard. Gets to basket at will and constantly draws fouls
+ Mediocre outside shooter. Doesn't see floor well and tends to dominate ball
+ Takes charges but overall defensive effort is subpar. Prone to minor injuries.
Analysis
Harris took less of an assertive role on offense and really struggled early in the season, but overall he had a fairly solid 2011-12. He upped his scoring considerably after the All-Star break, from 9.1 points to 13.6, and in particular became much more assertive looking for 3s, launching nearly twice as many after the break with career-best accuracy. Moreover, he missed only three games, a minor miracle given his previous history.
Offensively, Harris was much more efficient than in recent years. His 49.8 percent mark on 2s ranked ninth among point guards and he was sixth in free throw rate. Alas, his 74.6 percent mark from the line was a disappointment. Harris also shot a career-best 36.2 percent on 3s while becoming increasingly enamored with pull-ups in transition, and posted some of the best assist and turnover rates of his career. In fact, his pure point rating was in the top third of point guards, belying his shoot-first rep.
Defensively, Harris willingly takes charges but will take bad dives trying for them and has no alternate plan for stopping anybody. He's tall for a point guard but light, and his effort level comes and goes. Opposing point guards had a 16.6 PER at his expense, according to 82games.com, while Synergy ranked him among the league's worst point guards defensively. That's an exaggeration, but he's clearly more hindrance than help at this end.
JOHAN PETRO, C
Hollinger's 2012-13 Projections
PTS
REB
AST
PER
11.0
9.5
2.1
10.9
Stats are per 40 minutes | Hollinger player card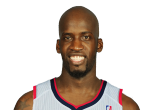 Scouting report
+ Seven-footer with good quickness for size. Has fast hands but fouls a lot.
+ Decent passer but otherwise has very poor offensive instincts.
+ Can make 15-footer with under-chin push shot. Rarely scores around basket.
Analysis
Petro had his moments as a backup center, with his solid defense offset by woeful offense. Let's start with the good news, or at least the non-awful news: Petro shot 37.8 percent from outside 10 feet, as his little push shot has made him a somewhat acceptable fifth option when the offense needs a little spacing. He's not a bad high-post passer either.
But the reason he's such a killer offensively is that he doesn't do the stuff 7-footers are supposed to. Petro shot an embarrassing 44.1 percent in the basket area, and had one of the lowest free throw rates at his position. As a result, he had a brutal 45.2 TS% that wasn't any kind of outlier at all, as it was the fourth time in five years he's been under 46.
Defensively, Petro doesn't block as many shots as you'd think and gives a lot of fouls -- one every 7.5 minutes last season. Plus, he's always been a disappointment on the boards. However, he's big and mobile, and retains some value because of that. Overall, he's a league-average center on this end. It's the offense that makes him unplayable.
DeSHAWN STEVENSON, SG
Hollinger's 2012-13 Projections
PTS
REB
AST
PER
6.5
3.7
1.8
4.4
Stats are per 40 minutes | Hollinger player card
Scouting report
+ Strong wing defender with toughness. History of back problems.
+ Poor outside shooter but spots up for corner 3s and does little else on offense.
+ Handles ball well but has no burst or leaping ability. Very poor finisher.
Analysis
Months after capably defending LeBron James in the NBA Finals and nailing countless clutch 3s, Stevenson reverted to being one of the worst offensive players in basketball, a one-man tanking strategy who somehow was still starting in March.
His 4.33 PER was the worst of any position player to see at least 500 minutes last season (see chart), with Stevenson basically just hanging out in the corner and otherwise standing completely inert.
Worst PER, 2011-12
Player
Team
PER
DeShawn Stevenson
Nets
4.33
Shawne Wiliams
Nets
4.96
Matt Carroll
Bobcats
5.68
Sasha Pavlovic
Celtics
6.78
Keyon Dooling
Celtics
6.92
Min. 500 minutes
He took 162 jump shots and nine shots at the rim. Nine.
He also had a higher percentage of his shots from outside the 3-point line than any player in the league (see Jason Kidd comment). Had he shot better than 28.3 percent on 3-pointers, this approach might have been more successful. Of course, he only shot 28.6 percent inside the arc, so pick your poison.
Where Stevenson remains genuinely valuable is at the defensive end. Synergy rated him among the league's top small forwards last season, and the Nets gave up 7.4 fewer points per 100 possessions with Stevenson on the court, according to 82games.com. Those numbers likely overstate things; he looked slow and heavy the entire season, and ranked in the bottom 10 at his position in blocks, steals and rebounds. But he's physical and knows where to be, and on a ragged mess like the Nets were last season, that had value.
IVAN JOHNSON, PF
Hollinger's 2012-13 Projections
PTS
REB
AST
PER
N/A
N/A
N/A
N/A
Did not play 500 NBA minutes last season | Hollinger player card
Scouting report
+ Tough, undersized big man with scoring mentality. Has 15-foot range. + Excellent finisher. High-mistake player prone to fouls and turnovers. + Good hands on D. Takes charges and rebounds, but struggles to defend length.
Analysis
A 28-year-old rookie last season with a bit of a rap sheet (he was kicked out of the Korean League, for instance), Johnson found a niche in Atlanta, where his bench scoring and toughness proved quite helpful once Al Horford went down.
Johnson is an extreme high-mistake player his turnover ratio was the third-worst among power forwards, and only five fouled more often. He made up for it with his energy and offensive skill, shooting 67.6 percent in the basket area while drawing a high rate of fouls, and finishing in the top half of power forwards in rebound rate.
JOHN JENKINS, SG
Hollinger's 2012-13 Projections
PTS
REB
AST
PER
N/A
N/A
N/A
N/A
Did not play 500 NBA minutes last season | Hollinger player card
Scouting report
+ Deadly outside shooter. Deep range and quick release.
+ Small for a wing. Limited athlete. Very poor rebounder for size.
Analysis
One-trick ponies like Jenkins usually go in the second round, but Atlanta snagged him late in the first after he shot 44 percent on 3s at Vanderbilt while taking nearly nine a game. That about does it for the good news. He had a truly awful rebound rate for a wing player, his defensive ability and general athleticism are major question marks, and he can't create his own shot. His stroke may earn him some minutes and he'll certainly hit his share of 3s, but it's hard to see much upside.
MIKE SCOTT, PF
Hollinger's 2012-13 Projections
PTS
REB
AST
PER
N/A
N/A
N/A
N/A
Did not play 500 NBA minutes last season | Hollinger player card
Scouting report
+ Pick-and-pop 4 with good feel for scoring. Excellent foul shooter.
+ Good rebounder. An inch short for power forward. Average athlete.
+ Alumnus of the world's best university.
Analysis
Scott, already 24, played five years at Virginia and he didn't really dominate until the final two, when he was older than all his competition. Those two red flags are why he fell to the second round, but he's also a productive, skilled 4 in the David West mold. (A destitute man's David West, but still.) If he can defend the position adequately -- a big if given his size and modest athleticism -- he can become a rotation player.