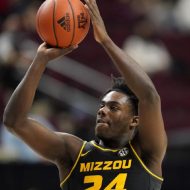 Player of the Week – Forward, Missouri While Missouri had a game postponed this week and only played one game, that game was a huge upset over highly ranked Alabama….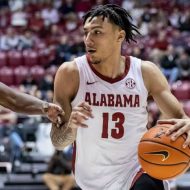 Player of the Week , Alabama Following their loss to Davidson, Quinerly has the Tide back on track with consecutive wins over the past week over Conference foes Tennessee and…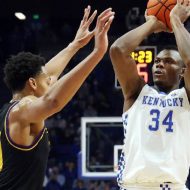 Player of the Week -Kentucky Oscar is clearly the most dominant rebounder in the entire country, and that includes several seasons, averaging over 15 per game. He is also the…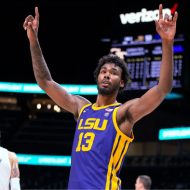 Player of the Week , F LSU The 6-8 athletic sophomore forward has emerged as one of the top transfers in the country. Eason's 21 points paved the way for…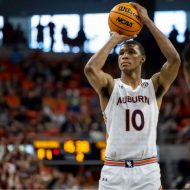 Player of the Week – Forward, Auburn The True freshman played a huge part in both of Auburn's wins this week. Smith scored 20 points against Central Florida on 6-12…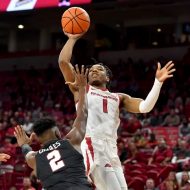 Player of the Week -G, Arkansas Notae put up 28 points for the Razorbacks in their win over Pennsylvania. He shot 13-24 from the floor and also registered a team…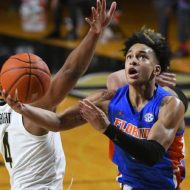 Player of the Week (Florida) — The 6-foot-5, 190-pound sophomore guard averaged a double-double with 20 points and 10.5 rebounds in back-to-back wins on the road against Auburn and Kentucky….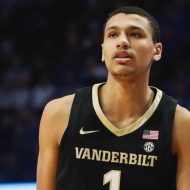 Player of The Week: (Vanderbilt) — The 6-foot-9, 220-pound Vanderbilt forward posted an average of 23 points and 15.5 rebounds against Kentucky and at No. 9 Alabama. Disu recorded a…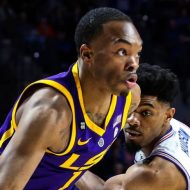 Player of the Week (LSU) — The 6-foot-4, 205-pound junior guard posted an average of 21 points, 6.5 assists and 3.5 rebounds on shooting 69.6 percent from the field missing…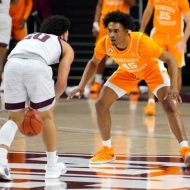 Player of the Week (Tennessee) — The 6-foot-5, 186-pound freshman guard went off in their recent games at Ole Miss and at Kentucky. In the matchup with the Wildcats, Johnson…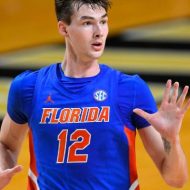 Player of the Week (Florida) — The towering 6-foot-11, 231-pound junior forward posted an average of 17 points, six rebounds and three blocks against Vanderbilt and at No. 11 West…