TomShoe's Player Profiles: Minnesota Timberwolves
Posted on: Thu, 10/11/2012 at 3:35pm
TomShoe's Player Profiles: Minnesota Timberwolves
So, it turns out "Mr. PER" John Hollinger is putting up his updated player profiles for this year. I know many people want to look at them, but ESPN can be a real B- when they're putting up paywalls and shoving the benefits of insider in your face every other article. So, for sh*ts and giggles, also because I'm pulling my hair out waiting for Oct. 30 (start of the regular season), I might as well post them here, for nbadraft.net and the whole internet to enjoy.
The Timberwolves are a serious threat to make the playoffs. It sounds weird just saying it. They've been bad for so long, it's hard to imagine that they'd turn around the way they did. Kevin Love is an All-Star, David Kahn finally hit a home run with Ricky Rubio, Nikola Pekovic made huge steps forward, there were several great FA pickups (Budinger, Shved, Roy), this team is ALMOST a sure lock for the playoffs, providing the injury bug doesn't strike again. I just hope Derrick Williams can take the next step this season and be the leader of the 2nd unit.
Anyway, Minnesota up, Golden State tomorrow, and the team that has to decide whether to win now or tank some more, the Cleveland Cavaliers, up Saturday.

PROJECTED STARTERS

RICKY RUBIO, PG
Hollinger's 2012-13 Projections
PTS
REB
AST
PER
12.8
4.9
9.6
15.5
Stats are per 40 minutes | Hollinger player card
Scouting report
+ Fast, clever, long-armed point guard who can push the tempo and find the open man.
+ Bad outside shooter and a worse finisher. Draws fouls and makes free throws.
+ Elite defender with great quickness and anticipation for steals. Takes charges.
Analysis
Rubio looked to be a star early this past season when his jump shot was falling, but he quickly reverted to his tendencies in Europe and began missing all kinds of shots, short and long, before a torn ACL ended his campaign.
Rubio is a poor outside shooter, shooting 34 percent on 3s and 32.2 percent on long 2s, and this is what gets most of the attention. But other players have succeeded while doing this poorly; the part that's killing him is he's also a terrible finisher.
I mean, like, awful. Rubio converted only 47.1 percent at the rim -- the worst mark in the league among players with more than 100 attempts. (Rubio didn't meet my qualifying standard of 150 attempts, so D.J. Augustin was the "official" winner in the category.) As a result, his shooting numbers are ghastly -- his 36.8 percent mark on 2s was the eighth-worst mark in the league.
Nonetheless, Rubio's passing wizardry mostly offsets his shortcomings as a shooter. Overall he's not a great offensive player, but he was better than any of Minnesota's wings, so his ability to defend the 2 really helped the Wolves. Rubio finished 10th in pure point rating and somewhat offset his horrid shooting with a penchant for drawing fouls, ranking fourth among point guards in free throw rate. Oddly, he's a good foul shooter.
Lost in all the hubbub is Rubio's secret strength -- the highlight-reel passes are nice and all, but his elite defense is the true difference-maker for this team. Rubio ranked fourth among point guards in steals per minute and excelled at drawing charges; between his unusual length for a point guard and his quick feet, he was immediately among the best defenders in the league. Thanks to his efforts, the Wolves gave up 7.3 points per 100 possessions less with him on the court.
BRANDON ROY, SG
Hollinger's 2012-13 Projections
PTS
REB
AST
PER
18.2
3.8
4.4
15.4
Stats are per 40 minutes | Hollinger player card
Scouting report
+ Skilled guard with great handle and feel for the game. Plagued by knee problems.
+ Subpar long-range shooter. Very good on midrange pull-ups. Sees the floor well.
+ Good size and strength, but middling defender when healthy. Awful when not.
Analysis
Everyone wants to focus on the playoff Game 4 against Dallas in 2011, but the most disconcerting part of Roy's 2010-11 season was that he actually was worse after his midseason return than before it. In 24 late-season games, he shot just 40.1 percent while hardly ever drawing fouls -- the one-time free throw machine had one of the worst rates at his position post-surgery. Since he's not a 3-point shooter, either, this produced some ugly offensive numbers.
Of course there was one glorious, nationally televised fourth quarter against Dallas in the playoffs during which the old Roy returned, but even that was a mirage -- in the other five playoff games, he shot 13-of-31 with only eight foul shots, scoring just 11.2 points per 40 minutes.
I just don't understand why a young team such as Minnesota risked two years at the midlevel for this. If his loss of explosiveness is permanent -- and at this one point, one must assume so -- Roy will have to dramatically alter his game. Working on his 3-point shot off the catch would be a good start, because he needs to boost his true shooting percentage to have much offensive value going forward.
ANDREI KIRILENKO, SF
Hollinger's 2012-13 Projections
PTS
REB
AST
PER
13.9
6.4
3.5
15.5
Stats are per 40 minutes | Hollinger player card
Scouting report
+ Long-armed forward who excels at blocking shots from behind.
+ Good ball handler and passer but lacks aggression and strength.
+ Mediocre outside shooter but a very good finisher around the basket.
Analysis
Kirilenko had the highest translated PER of any player in the Euroleague last season, so it doesn't appear the time away hurt him. While his All-Star days are long gone, he's still a very valuable secondary player because of his ability to contribute in multiple ways and play both forward spots.
In 2010-11, Kirilenko ranked ninth among small forwards in PER, and he was good in nearly every sub-category save turnovers. While he forces some ill-advised passes, he also was 14th at his position in pure point rating, so the assists more than offset the negatives. He still blocks a ton of shots for a wing (fourth among small forwards), he's a strong rebounder and he draws lots of fouls (third among small forwards with 0.50 FTA/FGA).
While his shooting is an issue -- he'll have trouble repeating his 2010-11 3-point percentage -- Kirilenko can help as a small-ball 4 in Minnesota, something he hadn't done in Utah for a few years because of its frontcourt depth. Additionally, his defense remains a plus due to his length at either forward spot.
KEVIN LOVE, PF
Hollinger's 2012-13 Projections
PTS
REB
AST
PER
25.6
14.2
2.4
24.6
Stats are per 40 minutes | Hollinger player card
Scouting report
+ Dominant two-way rebounder who is a master of positioning underneath.
+ Good spot-up shooter and passer. Will use jump hook from left block.
+ Improved defensive player. Physical, but lacks great quickness and leaping.
Analysis
Hello, superstar. Love improved his conditioning, upgraded his defense and showed off a crazy step-back 3-pointer move that opposing big men seem hopeless defending, and in doing so, he finished fifth in the NBA in PER. Love led all power forwards in points per minute and defensive rebound rate, and was second in overall rebound rate. He also ranked eighth in true shooting percentage.
Love developed a killer up fake, and between that and his brutishness on the glass, he had one of the highest free throw rates at his position; he also made 82.4 percent from the line. But the most potent part is the step-back 3-point move he's developed. Catching the ball on the elbow, he'll fake a dribble hand off, and then dribble backward to the line and launch. Love didn't even have that good a season shooting the ball by his standards, making 37.2 percent of his 3s and 34 percent of his long 2s, leaving the scary thought of what might happen if he gets hot.
Love's other go-to move is a jump hook with his right hand from the left block. He has trouble getting this shot off against long defenders, but it's a good tool to keep opponents honest and force their bigs to chase him on the perimeter. The one thing you'd like to see more of is Love finding teammates and protecting the ball. He played for himself a bit too much this past season and had a very low assist ratio for a go-to guy.
Defensively, Love's improved conditioning and increased minutes at center had some real benefits. While he doesn't block shots, he seems better off at center because he doesn't have to chase small-ball 4s on the perimeter as much and can use his physicality more. He'll never be an elite defender, but last season he was neutral, and the way he scores and rebounds, you can live with neutral. Other than hops, his biggest weakness is a tendency to whine about calls rather than running back on defense.
NIKOLA PEKOVIC, C
Hollinger's 2012-13 Projections
PTS
REB
AST
PER
19.5
10.5
1.1
18.9
Stats are per 40 minutes | Hollinger player card
Scouting report
+ Overpowering, wrecking ball of a big man who plays with unbridled physicality.
+ Good scorer around the basket. Draws fouls and can catch. Brutal ball handler.
+ Poor defensive rebounder. Competes on defense but doesn't move well.
Analysis
On a per-minute basis, the NBA leader in points in the paint in 2011-12 was not Dwight Howard. It was not LeBron James or Blake Griffin or Andrew Bynum.
It was Nikola Pekovic, and that fact underscores just how good he was in his second pro season.
I understand the reluctance to give him the most-improved award since he didn't play a full season, but it's worth noting that Pekovic made the single biggest PER improvement in more than two decades. Pekovic's double-digit jump from rotation afterthought in 2010-11 to vital cog in 2011-12 was more than a point better than the next-largest leap, by Miami's Dwyane Wade in 2008-09 (see chart).
Biggest one-year PER improvement since 1988-89
Player
Year
Prev PER
PER
Change
Nikola Pekovic
2011-12
11.29
21.47
10.18
Dwyane Wade
2008-09
21.71
30.46
8.75
David West
2005-06
11.18
19.74
8.56
Erick Strickland
1998-99
9.22
18.04
8.82
Nate Robinson
2011-12
10.07
18.05
7.98
Min. 500 minutes each season
His value could be seen immediately when an injury ended his season -- for all the talk of how Ricky Rubio's demise affected the Wolves, the loss of Pekovic at nearly the same time hurt them just as badly.
The most important development for Pekovic was to get him to stop fouling on every play, and he underwent a rather dramatic transformation in that regard. After leading the league with a shocking 8.16 personals per 40 minutes as a rookie, he fell to 3.51 last season -- one of the lower rates among centers. His other big weakness, turnovers, also became much less of an issue. That went hand in hand, as many of the fouls were offensive fouls from illegal screens and his road-grader-in-reverse method of posting up.
Eliminating turnovers left him free to do what he does well, finish around the basket and rebound. Pekovic averaged a point every two minutes while converting 65.9 percent of his shots in the basket area; he also helped himself with a 74.3 percent mark from the free throw line. He made only six shots outside 10 feet all season, but his free throw mark suggests he could convert short-range jumpers as well. Pekovic's rebound numbers, a big disappointment in his rookie campaign, also proved very solid.
Defensively, Pekovic doesn't move particularly well, nor does he block shots, but he's learned how to be physical without fouling and his size really helps in post defense. Minnesota gave up 3.3 points per 100 possessions more with him on the court, but he's so valuable offensively that it's a minor price to pay.
DERRICK WILLIAMS, F
Hollinger's 2012-13 Projections
PTS
REB
AST
PER
18.6
8.2
1.3
14.8
Stats are per 40 minutes | Hollinger player card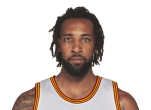 Scouting report
+ Versatile combo forward with inside-outside game. Likes to go left.
+ Tweener who's heavy for a 3 but short for a 4. Not a great defender. Draws fouls.
+ Had a rep as a pick-and-pop player but shot very poorly. Doesn't block shots.
Analysis
If Williams had made jumpers at anywhere near the rate people expected, he would have challenged for rookie of the year. Instead he shot a bunch of bricks and ended up on the fringes of Minnesota's rotation.
Williams came heralded as a pick-and-pop weapon, but he couldn't have been more disappointing on this front; Williams shot 26.8 percent on 3s and 28.7 percent on long 2s. That's Rajon Rondo territory. He proved a good finisher on his forays to the basket and could capitalize more on that if his jumper proved more threatening. Even with last season's disaster, he had one of the better free throw rates at his position.
Williams also needs to work on his dribble blindness, as he ranked 65th among power forwards in both assist ratio and pure point rating -- he actually assisted less often than Michael Beasley. I'd say his dreams of playing the wing are toast with ballhandling numbers like that, but he's lost weight in an apparent attempt to play more 3.
Williams had below-average rebounding numbers for a power forward, but for a rookie, his defensive stats weren't terrible. He'll never star at that end since he's in between positions, but he defends competently enough that he could start if he ever got his jumper to fall.
CHASE BUDINGER, SF
Hollinger's 2012-13 Projections
PTS
REB
AST
PER
17.7
6.6
2.5
15.1
Stats are per 40 minutes | Hollinger player card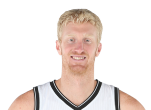 Scouting report
+ Athletic, high-scoring wing who can shoot off screens and finish at the basket.
+ Good length but low aggression defensively. Good passer, decent handle.
+ Good leaper who can rebound. Needs better midrange game. Mediocre motor.
Analysis
Budinger's pro career thus far has mirrored his college career -- initial success, followed by a total lack of progress in subsequent years. He remains a productive third wing who can space the floor, help in other areas and play passable defense, but he doesn't score frequently or efficiently enough to make him a surefire starter.
His two main weapons are 3s and dunks. Budinger shot 40.2 percent on 3s but also can throw down some mean jams, finishing at 65.2 percent in the basket area. In between? Not so much. He shot 33.8 percent on 2s outside the basket area, and between that and a low foul rate, he finished with a merely good true shooting percentage rather than an exceptional one.
Budinger's ballhandling numbers also were decent, and his rebound rate put him in the top third of small forwards in that category. Defensively, he's a quality player, too. He doesn't look like he's doing too much out there, partly because he never gambles and relies on this length -- his rates of blocks, steals and fouls all were near the bottom at his position. However, he had solid metrics for a second straight season. Opposing small forwards had a 13.1 PER against him, and the Rockets gave up slightly fewer points with him on the court.
J.J. BAREA, PG
Hollinger's 2012-13 Projections
PTS
REB
AST
PER
17.5
4.2
8.4
13.9
Stats are per 40 minutes | Hollinger player card
Scouting report
+ Tiny pick-and-roll expert with explosive first step, especially going right.
+ Flopper par excellence, but poor D otherwise. Lacks size and beatable off dribble.
+ Has scorer's mentality. Mediocre outside shooter. Can make runners in lane.
Analysis
Barea has an amazing gift for diving, and because he's so small, opponents keep taking the bait. Typically an opponent will size him up for an iso and decide to back him down; Barea will cross his forearms in front of him and wait for the opponent to hit them, then snap his arms back into his chest and fall down. It is the best move in basketball, a simulated charge that gets the refs nearly every time, and because of it, Barea was second in the NBA in offensive fouls drawn per minute (see chart).
Offensive fouls drawn per minute, 2011-12 leaders
Player
Team
Chg/40
Jermaine O'Neal
Bos
1.76
J.J. Barea
Min
1.63
Jared Jeffries
NY
1.42
Ivan Johnson
Atl
1.19
Ronnie Price
Phx
1.08
Min. 500 minutes. Source: hoopdata.com
But Barea's lack of size ends up distracting opponents from his real weakness -- it's not all that hard to just go around him. Barea gets lit up by speedy guards who attack him off the bounce but is so good at drawing charges that he ends up being only mildly negative overall.
Offensively, the Timberwolves put the ball in his hands early and often, and Barea toned down his shoot-first tendencies enough to average a very solid 9 assists per 40 minutes However, this came at a high turnover cost, and his true shooting percentage was nothing special, so in the big picture, Barea's main benefit was that he created lots of shots at a roughly league-average conversion rate. That makes him ideal with a second unit but not as valuable when the shots could be coming from Kevin Love or Nikola Pekovic instead.
ALEXEY SHVED, G
Hollinger's 2012-13 Projections
PTS
REB
AST
PER
N/A
N/A
N/A
N/A
Did not play 500 NBA minutes last season | Hollinger player card
Scouting report
+ Long combo guard who has developed an accurate long-range shot.
+ Fluid offensive player who can create off the dribble and find the open man.
+ Needs to add strength and improve defense. Good rebounder for size.
Analysis
Picture a right-handed Goran Dragic with Ricky Rubio's hair, and you have some idea of Shved. His translated Euroleague stats from last season are very encouraging -- 14.7 points, 5.7 boards and 7.2 assists per 40 minutes, with a PER of 13.15, and he shot a sizzling 33-of-67 on 3s. He backed that up with strong play in the Olympics for Russia and should add some size to what was a tiny Minnesota backcourt last season.
Shved's translated numbers from the year before are poor but came in a very limited sample of minutes (86). Besides, the big question with him won't be production; it will be defense. If he shows he can be more than a speed bump on that end, he'll play, and he's still young enough to get better.
GREG STIEMSMA, C
Hollinger's 2012-13 Projections
PTS
REB
AST
PER
8.4
9.7
1.7
13.2
Stats are per 40 minutes | Hollinger player card
Scouting report
+ Elite shot-blocking center with good mobility. Thin frame, mediocre rebounder.
+ Limited offensive player with no post game, but can finish around the basket.
+ Makes foul shots and can hit the open 12-footer. Hugely foul prone.
Analysis
A revelation uncovered from the D-League as a 26-year-old rookie, Stiemsma proved to be a shot-blocking wizard with good length and exceptional timing. He finished third in the NBA in blocked-shot rate at 4.44 per 40 minutes -- more surprisingly, he also was second among centers in steals per minute.
All this came at a huge cost in fouls, as his rate of one every 5.32 minutes made it difficult to keep him on the court for long -- this, too, was the second-highest rate in the league. In particular, he struggled with the physicality of the game. In addition to the fouls, he had a low rebound rate, and opposing centers piled up an 18.8 PER against him. Nonetheless, his defense had major value thanks to his tremendous ability as a disruptor.
Offensively, Stiemsma didn't seek to do much, averaging just 8.4 points per 40 minutes. But there's something to work with here. He shot 48.2 percent on long 2s and 70.7 percent from the line, and when he gets it at the rim, he'll flush it. Additionally, he had a very high assist ratio for a center. One wonders whether he can accomplish more as a high-post center in Rick Adelman's system, which tends to accentuate the skills noted here.
LUKE RIDNOUR, PG
Hollinger's 2012-13 Projections
PTS
REB
AST
PER
13.8
3.2
5.9
12.3
Stats are per 40 minutes | Hollinger player card
Scouting report
+ Slick pick-and-roll operator with outstanding midrange game. Makes floaters.
+ Quick trigger but low release point. Money from the line. Decent court vision.
+ Nimble defender but easily overmatched in post-ups. Poor finisher at the rim.
Analysis
Ridnour shocked the masses by making 65.5 percent of his shots at the rim; granted, it was on only 85 attempts, but he usually struggles to make half of them. In the bigger picture, he declined, and with his being 31, there's a concern he'll continue on this trajectory.
Ridnour is annually among the league's best midrange shooters and made 44.9 percent again this past season, but that's actually a dip from his previous two campaigns. Meanwhile, he hit only 32.2 percent of his 3s, his pure point rating fell from good to ordinary and his usage rate slipped, putting him in the bottom quarter of point guards. One culprit: The emergence of Ricky Rubio and Kevin Love required him to spot up more, and he's not as effective in that role.
Defensively, Ridnour's lack of size and diminishing quickness made him a pretty big liability last season. Opposing point guards shredded him for a 20.7 PER, according to 82games.com, and the Wolves gave up 4 points per 100 possessions more with him on the court. Synergy also rated him as a subpar defender, while his steals rate diminished quite a bit.
All told, Ridnour can still be a very useful player, especially with the ball in his hands, but at this point, a reserve role is probably better suited to his abilities.
LOU AMUNDSON, C
Hollinger's 2012-13 Projections
PTS
REB
AST
PER
10.9
11.4
0.9
11.2
Stats are per 40 minutes | Hollinger player card
Scouting report
+ High-energy, undersized big man who can block shots and crash boards.
+ Has no shooting range. Very poor foul shooter. Runs floor well.
+Good help defender but can't check long post players or big 5s. High foul rate.
Analysis
I like Amundson a lot better as a fifth big than a fourth one, and last season provided a good example why. As the regular backup center for Indiana, he simply found too many size mismatches on defense and too many offensive situations where his inability to shoot proved hurtful.
But Amundson can contribute in the right situation -- he's very active and ranked in the top third of centers in rebound and block rates. Alas, he shot far too often away from the basket -- 79 of his 206 attempts came from outside the charge circle, and he only made 21 of them. Between that and his usual brutal foul shooting, Amundson's TS% was the second-worst among centers.
Defensively, Amundson is really a pure 4 and couldn't handle big 5s, allowing an 18.9 opponent PER to centers. Again, this was more of a problem because Indy had no choice but to play him when Roy Hibbert checked out. Another manifestation came in Amundson's ridiculous foul rate of almost exactly one every six minutes, the fourth-worst among centers.
DANTE CUNNINGHAM, F
Hollinger's 2012-13 Projections
PTS
REB
AST
PER
11.8
8.5
1.2
14.1
Stats are per 40 minutes | Hollinger player card
Scouting report
+ Slender, mobile combo forward. Lacks range for 3. Good pick-and-roll defender.
+ Likes midrange jumper but lacks a go-to weapon offensively. Low-mistake player.
+ Can finish in transition but won't create off the dribble. Has no post game.
Analysis
Cunningham has his uses, especially at the defensive end, where his mobility is a major plus in pick-and-roll defense and any kind of rotating or trapping scheme. He ranked in the top third of power forwards in both blocks and steals per minute, he had a low foul rate, and his metrics were solid. His lone weakness at this end is a poor defensive rebound rate.
But offensively, he's struggling to establish a role. His best and perhaps only skill is the ability to hit 17-footers on the pick-and-pop, but it's not like he's Dirk Nowitzki -- Cunningham made only a third of his shots beyond 10 feet, which is a completely unacceptable performance if you're trying to establish a career as a floor-spacer.
Closer to the rim, he chose his opportunities well and converted a scintillating 79.4 percent, but between a lack of free throws and his zero 3-pointers, he had one of the worst secondary percentages at his position.
If Cunningham were able to extend his range to the corner 3 and to play more regularly on the wing, he might have considerably more value. But with his being 25 years old, we've probably seen all we're getting. He's an undersized 4 whose mobility is helpful defensively, especially against small lineups, but he'll need more offensive zip to be more than a fourth big in the rotation.
MALCOLM LEE, G
Hollinger's 2012-13 Projections
PTS
REB
AST
PER
N/A
N/A
N/A
N/A
Did not play 500 NBA minutes last season | Hollinger player card
Scouting report
+ Long, athletic guard with elite defensive skills. A potential stopper.
+ Handles ball well for size. Very poor outside shooter. Turnover prone.
Analysis
Lee got into 19 games when Minnesota's guards began dropping like flies and showed that, despite standing 6-foot-5, he's a fairly natural point guard. He had solid assist ratios, and his turnover numbers, while poor, weren't terrible for a rookie point guard. The worry is his shooting -- he averaged only 10.2 points per 40 minutes on 39 percent from the floor and converted only two 3-pointers.
The outlook worsens if one looks at the seven D-League games he played. While he had solid assist ratios, he turned it over too much and shot abysmally -- 33.8 percent from the floor and 0-for-13 on 3-pointers. Yikes. If he can't provide some offense with his defense, he'll have trouble cracking a rotation.
The defense is really good, though. Lee is big for his position and a very good on-ball defender at either guard spot. He could emerge as a stopper in the coming years, especially if he can make an open jump shot or two.
Posted on: Thu, 10/11/2012 - 4:18pm