TomShoe's Player Profiles: Memphis Grizzlies
Posted on: Sun, 09/23/2012 at 1:40am
TomShoe's Player Profiles: Memphis Grizzlies
So, it turns out "Mr. PER" John Hollinger is putting up his updated player profiles for this year. I know many people want to look at them, but ESPN can be a real B- when they're putting up paywalls and shoving the benefits of insider in your face every other article. So, for sh*ts and giggles, also because I'm pulling my hair out waiting for either Oct. 5 (Start of the preseason), or Oct. 30 (start of the regular season), I might as well post them here, for nbadraft.net and the whole internet to enjoy.
Remember when I said I'd change the name back to "player profiles?" I LIED.
Getting an early start today with the Grizzlies up. Bulls up tomorrow, Hawks coming Tuesday. Enjoy.
-TomShoe

PROJECTED STARTERS

MIKE CONLEY, PG
Hollinger's 2012-13 Projections
PTS
REB
AST
PER
15.0
2.9
7.3
16.8
(Stats are per 40 minutes)
Scouting report
+ Small, fast guard with great hands. Excels at forcing turnovers off the ball.
+ Struggles to contain big guards one-on-one. Easily posted up. Poor rebounder.
+ Solid floor general and shooter. Has improved right hand, especially with floater.
Analysis
Conley continued his steady progress in his fifth season, showcasing a vastly improved right hand and making several running floaters with it on forays to the rim. Conley shot 60.3 percent in the basket area, a pretty amazing figure for a small guard, and made a solid 37 percent of his 3s, but in between he still needs to improve. The floaters were a plus, but he made only 36.9 percent of his 2s outside 10 feet.
Quietly, he's also steadily improved as a floor general and had the league's eighth-best pure point rating last season. Between that and the lack of a decent backup, Memphis' offense went off the rails anytime he checked out of a game last season.
However, he still is more of a caretaker point guard in some ways. He has an extremely low usage rate for a key starter and often just spots up on the weak side while the Grizzlies' post weapons go to work. He also needs to shoot more 3s, again having a very low 3-point attempt rate for a good outside shooter. As a result, his true shooting percentage was only average.
TONY ALLEN, SG
Hollinger's 2012-13 Projections
PTS
REB
AST
PER
13.5
5.8
2.1
14.6
(Stats are per 40 minutes)
Scouting report
+ In-your-face defensive ace. Will take risks going for steals and will pick up fouls.
+ Excellent quickness, but subpar ball handler with high, erratic bounce.
+ Poor outside shooter and prone to missing layups. Will make mental errors.
Analysis
Allen's offensive numbers predictably declined after a Fluke Rule season in 2011-12, but defensively he was just as terrorizing. Allen led all shooting guards in steals per minute and finished third overall, helping the Griz lead the NBA in forced turnovers. Not surprisingly, Memphis gave up 5.4 fewer points per 100 possessions with him on the court. Allen even cut his foul rate, allowing him to stay on the court more often.
While his offensive output declined, he was more useful than you might think. Yes, it was bothersome that opponents didn't guard him on the perimeter, but Allen scored at a decent clip (14.9 points per 40 minutes), had an above-average TS%, and snuck to the glass so often that he led all shooting guards in offensive rebound rate. He's a terrible shooter -- 32.6 percent outside 10 feet last season, and nearly all those tries were 2s -- and a disastrous ball handler who had the worst pure point rating at his position. Yet he gets enough layups and free throws to offset it.
Allen is also 30 years old and his knees aren't in pristine condition. Given how dependent he is on his quickness, that does make him something of a risk going forward. But he's such a plus defender that he can lose a step and still be very valuable, and he's become a core part of this team's identity.
RUDY GAY, SF
Hollinger's 2012-13 Projections
PTS
REB
AST
PER
19.9
6.8
2.5
17.5
(Stats are per 40 minutes)
Scouting report
+ Smooth, long wing with high-arcing jump shot. Can shoot over the top of a defense.
+ Outstanding transition finisher. Shies from contact and doesn't draw fouls.
+ Doesn't see the floor once he starts dribbling. Underachieves defensively.
Analysis
Gay has All-Star talent, but his jump shot let him down last season and he hasn't picked up his game in other areas. For starters, there's the jumper. Gay's stroke looks wonderful, but it doesn't go in as often as you think. Last season he made only 33.8 percent of his long 2s, and his 31.2 percent mark on 3s dropped his career mark to just 34.7 percent. He can get his shot off against anyone, and there's value in that, but there's not a lot of evidence that he's an above-average shooter.
What does have value is when he takes shots near the basket. Gay shot 64 percent at the rim and had a high foul rate for a jump shooter; in particular, if he gets a step going right, he can throw down some vicious dunks. He also ranked in the top quarter of small forwards in both rebounds and blocks. In a related story, he played a lot of small-ball 4 and at 6-foot-9 may continue doing so going forward.
However, he regressed in other areas. Gay is guilty of dribble blindness, and while he's improved from a few years ago, he still ranked among the bottom 10 small forwards in pure point rating. Defensively, he's had a hard time converting elite athleticism into decent results. His length nets him a lot of blocks and steals, but the Grizzlies gave up 6.0 more points per 100 possessions when he was on the floor.
ZACH RANDOLPH, PF
Hollinger's 2012-13 Projections
PTS
REB
AST
PER
20.3
10.3
1.7
17.9
(Stats are per 40 minutes)
Scouting report
+ Left-handed widebody with great hands and a soft, high-arcing midrange jumper.
+ Likes to face up from the right block for a jumper or quick drive. Great rebounder.
+ Middling athlete who struggles on defense. Much-improved passer from the block.
Analysis
Randolph hurt his knee early in the season and tried to play his way back into shape late, but never quite returned to the Z-Bo who dominated in 2010-11. The Grizzlies would like to treat his campaign as an outlier, but at 31 the fear lingers that he's entering his decline phase. If so, the three years and $50 million left on his contract will be rather unpleasant to swallow.
As for 2011-12, Randolph had superficially solid defensive stats that belied his clear struggles at that end, especially in the playoffs. He also had difficulty regaining his touch and timing, shooting just 29.2 percent from beyond 15 feet and shattering a career low with a 65.9 percent mark at the free throw line.
Randolph's phenomenal rebound numbers from two seasons ago dipped too, though they were still good enough to rank fifth among power forwards. About the only positive from last season is that he continues to improve as a passer, blowing away his career high in assist ratio and actually ranking in the top half of power forwards in both that category and pure point rating.
MARC GASOL, C
Hollinger's 2012-13 Projections
PTS
REB
AST
PER
15.6
9.7
3.5
17.9
(Stats are per 40 minutes)
Scouting report
+ Widebody center who moves surprisingly well for his size. Great feel for high post.
+ Likes to play left block and attack with righty running hook. Unselfish to a fault.
+ Excellent rebounder and defender. Not a leaper, but always in right position on D.
Analysis
The absence of Zach Randolph showcased Gasol's continuing development into a star. He made the All-Star team for the first time and cemented his status as one of the game's best defensive centers. He may not look the part given his floor-bound game, but Gasol is consistently in the right spot, moves well for his size and can body up post players. His Synergy grades were top notch, and the Grizzlies gave up 4.9 points per 100 possessions fewer with him on the court. Moreover, Gasol did this under an unusually heavy minutes burden for a player of his size -- like his brother in L.A., he doesn't foul and is rarely injured, so he's on the court all the time.
Gasol is a great ball handler in the high post, ranking fifth among centers in pure point rating, and he also upped his foul-drawing game. Between that and a strong 74.8 percent mark from the line, he was eighth among centers in secondary percentage.
That offset a decline in field goal percentage, but shot location may have been the cause. Gasol still shot a stellar 68.9 percent at the rim and an equally strong 41.4 percent from beyond 10 feet -- but he had nearly twice as many shots from the latter distance. The season before his shot mix tilted nearly as strongly in the other direction.
Also notable is that Gasol basically doesn't try for offensive rebounds. Only two centers grabbed them less often. He's usually at the high post and opts to get back on defense rather than charging toward the glass.
JERRYD BAYLESS, PG
Hollinger's 2012-13 Projections
PTS
REB
AST
PER
20.3
3.7
7.1
18.1
(Stats are per 40 minutes)
Scouting report
+ Shoot-first combo guard with burst and tenacity to attack the rim. Over-reliant on J.
+ Average outside shooter and subpar distributor. Intense but struggles defensively.
+ A tweener between 1 and 2; slow for a 1 but gets thrashed by post-up 2s. Fouls often.
Analysis
Bayless missed half the season with various injuries, but when he played, he was quite effective. Alas, most of the difference was a flukish uptick in 3-point shooting to 42.3 percent -- he's a career 35.0 percent shooter and you can expect a return to Earth this season.
Otherwise, Bayless has the quicknesss to get to the rim but took four jumpers for every shot at the basket last season, a less-than-ideal ratio for a player whose jumper still comes and goes. Even last season, he shot only 37.3 percent on long 2s. That, alas, is not an outlier, as he'd made 36.1 percent the previous season.
If Bayless' percentages revert on the 3s, he's still a useful player. He'd had nearly a league-average PER the previous two seasons because he scores at a high rate and draws a lot of fouls on his forays to the rim, and he's a very good foul shooter. Additionally, he's enough of a worker that it's possible he just got better.
However, the bigger concern is how and where to play him. Bayless' matchups need to be managed carefully defensively, which was what constantly impeded his progress in Portland. He's overmatched physically against most 2s, who shredded him for a 21.1 PER, according to 82games.com, but that's his ideal offensive position. The drafting of big point guard Tony Wroten leaves some hope that Memphis can cross-match with those two, but a Bayless-Conley combo may prove more difficult since both are small.
DARRELL ARTHUR, PF
Hollinger's 2012-13 Projections
PTS
REB
AST
PER
17.3
8.8
1.4
15.6
(Stats are per 40 minutes)
Scouting report
+ Mobile, jump-shooting power forward who excels defending pick-and-rolls.
+ Can finish in transition but mostly a pick-and-pop weapon in the half court.
+ Missed all of last season with an Achilles injury.
Analysis
Arthur missed all of last season with a torn right Achilles tendon. The recovery track for players with this injury isn't great -- in general, they return but don't quite achieve their previous level of play. Elton Brand and Christian Laettner are two notable previous examples who played his position.
In Arthur's case, he may have been due for a regression anyway, after a breakout 2010-11 in which he shot unusually well on long 2s. But he's a valuable player regardless because of his pick-and-roll defense and ability to space the floor.
MARREESE SPEIGHTS, PF
Hollinger's 2012-13 Projections
PTS
REB
AST
PER
15.5
11.0
1.5
14.3
(Stats are per 40 minutes)
Scouting report
+ Jump-shooting big man with a wide frame. Good rebounder, especially offensively.
+ Struggles defensively. Effort inconsistent and lacks great length and mobility.
+ Gets tunnel vision offensively and will take poor shots.
Analysis
After a trade to Memphis, Speights started all but six games thanks to Zach Randolph's injury, but on a per-minute basis wasn't as productive as he'd been in Philly. Speights' PER dropped for a third straight season, and his shooting, scoring and true shooting percentages all were career lows while his turnover ratio was a career high.
Subjectively, Speights' troublesome defense seemed to make progress, but that may have been a mirage. His on-court versus off-court comparisons were still awful, and opposing bigs put up solid numbers at his expense, plus he had an extremely low rate of steals and a high rate of fouls. On a positive note, he seemed to be in better shape and a bit tougher, and he's become marginally less pathetic at drawing charges. Also, he rebounds -- Speights was 10th among power forwards in rebound rate.
While he clearly is a work in progress on D, Speights can fill it up. He shot a sizzling 46.6 percent on 2s from 16 feet and beyond, but struggled to convert from closer range. The latter accounted for two-thirds of his shots, and creating them resulted in an unusually high turnover ratio for a catch-and-shoot player. He's certainly not passing the ball once he gets it in any kind of scoring position, which is another reason straight pick-and-pop plays are the best use of his skills.
TONY WROTEN, PG
Hollinger's 2012-13 Projections
PTS
REB
AST
PER
N/A
N/A
N/A
N/A
(Stats are per 40 minutes)
Scouting report
+ Huge left-handed combo guard with great court vision. Awful shooter.
+ Good athlete but plays out of control. Questions about attitude. Dominates ball.
Analysis
Wroten is one of the draft's most unique talents and he may be a great fit in Memphis with his ability to force turnovers and slash to the basket. He's huge for a point guard, but that's his natural position, as he can see the floor and get to the rim. He's a poor outside shooter, however, and he has a lot of rough edges to his game.
That scared teams off, but he's only 19 and he's potentially a monstrous defender with his size, hands and quickness. He's been compared to Rajon Rondo, both for good and bad, but he's a much bigger version of Rondo and could potentially play as a slashing, ballhandling shooting guard. For now, he solves Memphis' need for a backup point guard and provides an option to play Mike Conley off the ball in stretches.
WAYNE ELLINGTON, G
Hollinger's 2012-13 Projections
PTS
REB
AST
PER
12.7
4.1
1.6
9.2
(Stats are per 40 minutes)
Scouting report
+ Undersized shooting guard with deep shooting range. Decent athleticism.
+ Shoots well off the catch and from midrange, but is an awful finisher in the paint.
+ Size a liability on defense but good awareness and solid quickness.
Analysis
Ellington finally figured out that he can't create shots on his own and has to be a low-usage sniper to survive in this league, but his shot betrayed him last season. He made only 32.4 percent of his 3s, not nearly good enough for a player of this ilk, and stepped inside the line for long 2s far too often for his own good. While he converted 42.7 percent of his tries from 10-23 feet, he needs to be taking more than half his shots beyond the arc to have much of a chance of sticking. Instead, he took more long 2s than 3s. Basically, bad math is killing his career.
Otherwise, it was the usual ugliness on offense. Ellington averaged 10.7 points per 40 minutes, had one of the lowest free throw rates at his position and his 9.32 PER marked his third straight single-digit performance.
He's not afraid to jump into the fray on defense and his results again were respectable at that end -- a 13.8 opponent PER according to 82games.com, above-average grades from Synergy, and a positive on-court versus off-court differential. If he can get the 3-point thing down, he'll have use because of his defensive competence, but at this point, his career is on thin ice.
HAMED HADDADI, C
Hollinger's 2012-13 Projections
PTS
REB
AST
PER
N/A
N/A
N/A
N/A
(Stats are per 40 minutes)
Scouting report
+ Plodding big man who can impact the game around the basket. Outstanding rebounder.
+ Struggles in transition and gets winded quickly. Can't defend outside the paint.
+ Prone to turnovers, but makes short shots around the basket and hits his free throws.
Analysis
Haddadi's career path remains the same -- he looks pretty good on a per-minute basis because the Grizzlies are very good about playing him in situations when he can succeed, and never outside of them. His rebounding numbers for his career are incredible and he does a solid job converting his interior catches into points. His only real offensive negative is a penchant for illegal screens and three-second violations, and that he clogs up the spacing a bit.
Defensively, however, he can only impact the game in a short zone around the basket area, which means he can't be asked to defend mobile bigs, or 3-point shooters, or pick-and-rolls, or teams that run, or & well, you get the point. Stick him in there for five minutes to play the middle in a zone, or guard somebody like Joel Anthony, and he'll be fine. Beyond that, his limitations become glaringly apparent. And after five minutes, he'll be wheezing.
Nonetheless, every team could use a big guy such as this to gum up the works against certain opponents, and he adds offensive punch, too. It's tough to pencil him in as a rotation player because his limitations will be exposed with regularity, but he's an extremely useful third center.
QUINCY PONDEXTER, SF
Hollinger's 2012-13 Projections
PTS
REB
AST
PER
10.8
5.0
1.2
9.5
(Stats are per 40 minutes)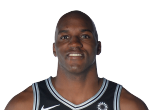 Scouting report
+ Long-armed defender who can score in transition. Poor outside shooter.
+ Lacks offensive creativity and court vision. Dribbles with his head down.
Analysis
Pondexter brought a bit more energy in his second season, but the big-picture takeaway remains the same: He has to score more often to maintain a rotation spot. Pondexter averaged just 10.8 points per 40 minutes with a middling TS%, and had some of the lowest assist ratios at his position. Shooting is the big problem -- he shot from outside only when wide open, as only five small forwards had a lower usage rate, but he still finished at just 30.8 percent on 3s and 38.3 percent on 2s outside the restricted area.
Defensively, he's solid if unspectacular. Pondexter had below-average rates of blocks and steals and one of the highest foul rates at his position, but his other data was all very respectable. If he could hold his own offensively, he'd have some value as a wing defender, but he'll have to become a perimeter threat first. If not, he's more suited as an 11th man for situational defense -- such as the end of quarters -- and periodic energy bursts.
JOSH SELBY, PG
Hollinger's 2012-13 Projections
PTS
REB
AST
PER
N/A
N/A
N/A
N/A
(Stats are per 40 minutes)
Scouting report
+ Athletic guard with low skill level. Slasher who struggles to finish.
+ Poor passer and prone to bad decisions. Can defend his position.
Analysis
If you're a slasher and you shoot 40.4 percent on 2s with a low foul rate, well, that's a problem. If you're a point guard and you have as many turnovers as assists, that's a big issue, too. And if you have both of those things happening at once, well, you're in the wrong league.
Selby was in the wrong league last season. He's quick and athletic and he might eventually become a useful player -- he had a fantastic summer league -- but as a rookie he couldn't hurt opponents from outside and made terrible decisions in the paint. For an allegedly athletic guard, he also had a very poor rebound rate.
However, if he can hone his finishing skills, develop a floater and figure out the purpose of the other four players on the court, he may yet have a career; Selby overgambles but didn't completely embarrass himself defensively, and he played very well in an eight-game stint in the D-League.
Those eight games are the hint of promise offered by Selby, and he should get more seasoning there this season. Selby is only 21 and was one of the most highly rated payers in his high school class, and while he was still massively turnover-prone in the D-League, he offset it with vastly better shooting and finishing. He may yet become a quality point guard, but be patient.