TomShoe's Player Profiles: Golden State Warriors
Posted on: Fri, 10/12/2012 at 2:10pm
TomShoe's Player Profiles: Golden State Warriors
So, it turns out "Mr. PER" John Hollinger is putting up his updated player profiles for this year. I know many people want to look at them, but ESPN can be a real B- when they're putting up paywalls and shoving the benefits of insider in your face every other article. So, for sh*ts and giggles, also because I'm pulling my hair out waiting for Oct. 30 (start of the regular season), I might as well post them here, for nbadraft.net and the whole internet to enjoy.
OMG LATE POST ALERT
The Warriors may have had the best season of anyone besides the Lakers. When it was clear the Curry-Ellis combo wasn't going to work, they shipped him out replaced him with Bogut, Landry, Jack, Barnes, Ezeli, and Green. This team has serious talent and could become not just a playoff contender this year, but a perennial playoff team. None of this matters, however, if Curry and Bogut can't stay healthy. Curry's ankle has become a chronic problem, and Bogut has been injury-prone over his entire career, but if Bogut and Curry can stay healthy and play 75+ games a year, watch out.
Anyway, Warriors up, Cavs tomorrow, and the team that last year led the league in missed assists, the Washington Wizards, coming Sunday.
Enjoy.
-TomShoe

PROJECTED STARTERS

STEPHEN CURRY, PG
Hollinger's 2012-13 Projections
PTS
REB
AST
PER
22.0
4.7
7.3
21.1
Stats are per 40 minutes | Hollinger player card
Scouting report
+ Gifted scoring guard with deadly outside shot and ankles made of talc.
+ B athlete who lacks explosive burst. Tall for point guard but slightly built.
+ Suspect defender with thin frame and average mobility. Not a great distributor.
Analysis
Curry put together another fine campaign when he was on the court, but a series of ankle sprains put a damper on it and cost him nearly two-thirds of the season.
Offensively, there's no reason for worry. Curry ranked second among point guards in true shooting percentage, shooting 45.5 percent on 3s and a ridiculous 54.7 percent on long 2s. You wish he'd use the threat of his shot to up-fake and draw more fouls, but he scored better than a point every two minutes with spectacular efficiency. As a point guard, however, he's average at best; while he makes lefty off-the-dribble passes like he's Steve Nash, he doesn't get into the paint with ease or see the whole court, and he's fairly turnover-prone for a jump shooter.
Curry is never going to be an all-defensive team candidate, but he improved substantially last season, picking up his effort and ranking among the top dozen point guards in both blocks and steals per minute. He still fouls too much and guards faster players too closely at times, but the Warriors played substantially better with him on the court (partly because Nate Robinson was the alternative, but still) and his other data indicated he did a solid job.
KLAY THOMPSON, SG
Hollinger's 2012-13 Projections
PTS
REB
AST
PER
20.9
4.1
3.5
15.8
Stats are per 40 minutes | Hollinger player card
Scouting report
+ Long-range shooter with good size for shooting guard. Smart player.
+ B athlete but uses screens well to create shots and can shoot over small 2s.
+ Size an asset on defense but quickness a liability. Will need to add strength.
Analysis
Thompson had a solid rookie season, especially after the All-Star break, when he began drawing fouls and attacking more confidently. His stellar jump shot is the key. He made 41.4 percent of his 3s, which is amazing for a rookie adjusting to a longer 3-point line, and proved it wasn't a fluke by making 41.5 percent of his long 2s and hitting 86.8 percent from the line. Between Thompson and Stephen Curry, this is without a doubt the best shooting backcourt in basketball.
Despite that stellar shooting, Thompson's true shooting percentage was mediocre. He just didn't draw enough fouls or get enough easy looks at the basket, especially in the first half of the season. Less than one-sixth of his shots came in the basket area, so his 2-point shooting percentage was unremarkable, and because of the lack of free throws so was his secondary percentage -- even with scalding shooting on 3s. Thompson might also do well to convert some long 2s into 3s: He didn't shoot a particularly high number of 3s for a shooting guard, even though he's a deadly shooter.
Outside of scoring, Thompson was unremarkable at best. He doesn't create much for teammates and he made too many turnovers for a jump shooter, ranking below the league average for shooting guards.
Defensively, he was hardly a stopper but fared better than some suspected. Thompson is big and will block shots, but he had the fifth-highest foul rate at his position and his lateral movement against 2s remains in question. Last season's data is mixed: Golden State gave up more points with him on the court and Synergy ranked him poorly, but opposing shooting guards mustered just an 11.4 PER against him, according to 82games.com.
BRANDON RUSH, SF
Hollinger's 2012-13 Projections
PTS
REB
AST
PER
13.6
5.7
2.0
13.2
Stats are per 40 minutes | Hollinger player card
Scouting report
+ Quality defender with good size and athleticism. Lousy handle inhibits scoring.
+ Good outside shooter and can finish at rim, but doesn't move without ball.
+ Improved rebounder. No in-between game. Rarely fouls.
Analysis
After three seasons of floating aimlessly through games, Rush finally put his shooting and athleticism to use, becoming the key player in the Warriors' bench unit and dramatically improving his shooting and rebounding numbers.
Obviously, there's a concern that this was a fluke year -- a low-motor guy playing far better in a contract year has to raise some red flags -- but Rush's biggest shift was that he shot the ball better. He rarely gets to the rim despite his athleticism -- he just doesn't have that kind of handle or feel -- but he shot 45.2 percent on 3s and 46.2 percent on long 2s. Rush also shot well in the basket area, as always (67.2 percent), and as a result he was fourth among shooting guards in both 2-point shooting and true shooting percentage.
Defensively, Rush really dialed up his effort. He nearly doubled his shot-block rate and has some spectacular rejections of opposing bigs around the basket. Overall he was second in blocks per minute among shooting guards, and amazingly he also had the third-lowest foul rate. Rush also upped his rebound rate to a career best, ranking 10th at his position. His other data wasn't as strong, but subjectively his performance last season supported the idea that he's a plus defender, especially when he can guard 2s.
DAVID LEE, PF
Hollinger's 2012-13 Projections
PTS
REB
AST
PER
19.5
10.5
3.2
18.1
Stats are per 40 minutes | Hollinger player card
Scouting report
+ Highly skilled forward who can dribble, pass, run floor and shoot out to 18 feet.
+ Excellent rebounder at both ends. Lefty, but great right-hand finisher.
+ Horrible defensive player. Rarely helps, lacks strength and doesn't block shots.
Analysis
Lee had a typical Lee season, with exquisite offense and pretend defense. The result: a neutral player overall with star stats.
Let's start with the good stuff -- Lee's skill level is tough for opponents to handle. He averaged 21.6 points per 40 minutes, putting him fifth among power forwards, while shooting an eye-popping 67.9 percent in the basket area (on nearly seven attempts a game) and nailing 39.8 percent of his long 2s. Golden State tried to post him up a lot and probably should stop, as he wasn't effective in the 3-to-9 foot range, but that's about my only quibble. Lee is a good passer, draws fouls and makes his free throws.
All this production barely offsets his defense. While Lee is a good defensive rebounder, he's never shown an inclination to participate much in any other phase of the game at this end. This was particularly true when the Warriors went small with Lee at center. He was torched for a 22.6 PER in those situations, but permitted a more respectable 14.2 mark at power forward, according to 82games.ocm.
It's off the ball where he really fades from the scene: Lee just doesn't help. Only seven power forwards blocked shots less often, and the Warriors once again gave up more points (3.8 per 100 possessions) with Lee on the floor. Having Andrew Bogut behind him will help limit the carnage, but it won't make Lee any better. He can't just stand on the opposite block and watch while an opposing guard shoots a clean layup.
ANDREW BOGUT, C
Hollinger's 2012-13 Projections
PTS
REB
AST
PER
14.7
12.3
2.4
16.7
Stats are per 40 minutes | Hollinger player card
Scouting report
+ Top-notch defensive player who blocks shots, takes charges and rebounds.
+ Low-post scoring threat who finishes with left more than right.
+ Limited shooting range. Poor foul shooter. Still affected by 2010 elbow injury.
Analysis
There's an impression out there that Bogut is a good defensive player, so I just want to clarify: He's not good. He's a freaking monster.
Let's sample Bogut's brief 2011-12 season: Synergy ranked him among the elite centers, opposing centers had a 13.2 PER against him, according to 82games.om, and the Bucks gave up 9.9 points per 100 possessions less with him the court.
This isn't a small-sample thing; Bogut's numbers look like this every year. He annually ranks among the league leaders in both blocks and charges per minute with an elite defensive rebound rate, and was in the midst of single-handedly shutting out Houston's offense on the night he was injured.
Unfortunately, that takes us to the first of Bogut's two big "buts" -- the injuries. He's played 70 games just once in the past six seasons, and while last season's total of 12 is an outlier, a total in the 60s is probably what Golden State should expect.
The second "but" is that he hasn't been the same offensively since a 2010 elbow injury, sporting sub-50 true shooting percentages the past two seasons and seemingly losing all faith in his ability to shoot with his right hand. Bogut had been very effective the three previous seasons, and not needing to be a go-to guy in Golden State should help, but it's tough for him to be a plus offensively unless he converts a higher percentage.
JARRETT JACK, PG
Hollinger's 2012-13 Projections
PTS
REB
AST
PER
17.4
4.4
7.1
16.5
Stats are per 40 minutes | Hollinger player card
Scouting report
+ Combo guard who has become deadly midrange shooter and added floater.
+ Good handle, can get to rim, but an average athlete. Rarely shoots 3s.
+ Strong but lacks lateral quickness. Struggles vs. point guards but can check 2s.
Analysis
Jack had his best pro season despite the league's taking away his beloved "rip" move, setting career highs in multiple advanced stats categories. The key was an astonishing improvement in his short- and midrange game. Jack became very fond of pull-up jumpers going left and floaters going to his right, and both shots found the net with regularity. He shot 44.3 percent on 2s beyond 10 feet and 44.7 percent from 3 to 9 feet, the latter an area where most small guards struggle mightily. Despite all the jumpers and pull-ups, he was crafty enough to still draw fouls at a decent rate too.
Jack did all this with a very low turnover ratio, so despite his not being the most deft of passers, his pure point rating put him 20th among point guards. About the only weakness was his long-range game: Jack shot 34.8 percent on 3s and rarely seeks the shot out. Also notable is that Jack piled up a lot of cheap assists, ranking near the bottom of point guards in assist quality.
As effective as Jack was offensively at the point, he still defends much better as a 2. He just doesn't have the lateral movement to stop quick guards and we saw that again this past season; Synergy rated him well below average, the Hornets gave up 3.2 points per 100 possessions more with him on the court, and opposing point guards had a 16.7 PER against him according to 82games.com.
The downside to Jack's season is that it qualifies for the Fluke Rule, which means he's probably going to regress a fair amount this coming season. Still, he can be a valuable combo guard thanks to his subtle offensive skills, especially if he has the ball in his hands on offense and can check 2s on defense.
CARL LANDRY, PF
Hollinger's 2012-13 Projections
PTS
REB
AST
PER
19.1
8.2
1.4
16.9
Stats are per 40 minutes | Hollinger player card
Scouting report
+ Undersized power forward with knack for scoring in paint and drawing fouls.
+ Overmatched against long post players and not much of a help defender.
+ 15-foot range, but shoots too many jumpers. Poor rebounder. Knees a concern.
Analysis
Landry put up some of the best offensive numbers of his career for a scoring-starved team, but he was such a liability on defense that he still was in and out of the rotation, playing 24 minutes a game and starting eight times.
Let's start with the good news: This guy can score. A face-up 4 with a solid midrange game and a great knack around the rim, Landry shot a sizzling 69.4 percent in the basket area with the fourth-highest foul rate at his position. He also hit 38.0 percent from beyond 10 feet -- not great, but it kept defenders honest -- and overall ranked seventh among power forwards in true shooting percentage while scoring better than a point every two minutes. Scoring like that has serious value, and it makes him an undervalued player.
However, he doesn't provide much else. He's not passing once he puts it on the floor, ranking 66th out of 70 power forwards in pure point rating, and defensively he was inconsistent. Landry improved his rebounding but ranked in the bottom 10 power forwards in both blocks and steals per minute. He's tough and his other metrics weren't bad, but New Orleans monitored his matchups carefully to keep him out of trouble.
RICHARD JEFFERSON, SF
Hollinger's 2012-13 Projections
PTS
REB
AST
PER
12.5
5.0
2.0
10.7
Stats are per 40 minutes | Hollinger player card
Scouting report
+ Athletic wing who has lost some explosiveness. Good scorer around rim.
+ Good first step to right but a weak ballhandler. Can make corner 3s off catch.
+ Solid defensive player. Good size and moves well. Declining rebounder.
Analysis
Jefferson set career lows in shooting percentage, field goal percentage, true shooting percentage and scoring rate, and at this point is a back-of-rotation wing given his offensive decline. That said, he was still the Warriors' best small forward at the end of last season, and they'll likely use him more now that they aren't tanking.
Renowned for an explosive first step to his right, Jefferson has become almost strictly a jump shooter -- last season he took 262 3-pointers and just 42 shots in the basket area. Which is unfortunate, because he's never shot terribly well from the perimeter. Jefferson made 42.0 percent of his 3s last season, but that's an outlier: The 36.7 percent he made on long 2s is more indicative of his career norms. He also shot very infrequently, although he was at least able to cut his turnovers by relying more on jumpers.
Defensively, Jefferson still does a decent job. The Warriors gave up more points with him on the court than off, but that was because they gave up on the season by the time he joined the team; San Antonio showed no such trend. Meanwhile opposing small forwards had a 12.4 PER against him with the Spurs and just a 9.8 mark with the Warriors, according to 82games.com.
HARRISON BARNES, SF
Hollinger's 2012-13 Projections
PTS
REB
AST
PER
N/A
N/A
N/A
N/A
Did not play 500 NBA minutes last season | Hollinger player card
Scouting report
+ Big wing with smooth outside shot, especially from midrange. Good athlete.
+ Can take ball to basket and score. Strong defensive player with ideal size for 3.
Analysis
Barnes had a ton of hype coming out of school, but I'd temper my expectations for him as a pro. He'll be solid, especially defensively, but I have trouble seeing star talent here. He's a good outside shooter but hardly a great one -- he was in the mid-30s on 3s, the mid-70s from the line and he shot under 50 percent on 2s in both of his seasons at North Carolina. Barnes also had the lowest assist ratio of any perimeter prospect, underscoring the subjective assessment that he doesn't have the requisite feel to be an elite offensive player.
The best case for drafting him is that he projects as a very strong defensive player, similar to Chicago's Luol Deng in size and athletic ability, and he's by all accounts a smart, likeable guy. He's undeniably an NBA player; I just question whether he'll develop enough offensively to justify being such a high draft pick.
CHARLES JENKINS, PG
Hollinger's 2012-13 Projections
PTS
REB
AST
PER
14.1
3.0
7.5
13.3
Stats are per 40 minutes | Hollinger player card
Scouting report
+ Strong, scoring-minded combo guard with excellent midrange jumper.
+ Not an elite athlete. Better distributor than advertised. Needs to draw fouls.
+ Defensive potential due to strength, size. Big enough to check some 2s.
Analysis
Well, it was good enough to have me intrigued. Jenkins got the starting gig after injuries cleaned out Golden State's backcourt and showed signs that he might be a keeper, flashing a deadly midrange jumper that he set up with a nice crossover move. Jenkins hit an amazing 46.6 percent of his 2s from beyond 10 feet, one of the best rates in the league.
The problem was that he relied on it too much. He made only three 3-pointers and didn't get to the rim enough to draw a lot of fouls. As a result he was 69th out of 70 point guards in secondary percentage. That has to change; odds are strong that he won't shoot quite so well on long 2s going forward, and even shooting as well as he did a year ago his true shooting percentage was only 53rd at his position.
But if he can add 3-point range, he's a player. Jenkins proved a much better distributor than advertised, ranking above the league average for point guards in assist ratio, turnover ratio and pure point rating. Defensively, he fouled a lot and took the usual rookie lumps, but his other data suggests he was competent. If he can get his true shooting percentage into the 50s, he'll be a fixture.
ANDRIS BIEDRINS, C
Hollinger's 2012-13 Projections
PTS
REB
AST
PER
5.3
10.4
1.3
9.5
Stats are per 40 minutes | Hollinger player card
Scouting report
+ Lean, athletic, left-handed center who appears to have lost interest in game.
+ Good finisher but terrified of getting fouled. Incredibly bad foul shooter.
+ Excellent rebounder. Lacks strength and picks up fouls in bunches.
Analysis
Biedrins' foul shooting has basically sapped his will to compete. A good offensive player in his prime, now he hides. He's so terrified of going to the line that he had, by far, the lowest usage rate in the league (see chart). He's 15-of-65 from the line over the past three seasons, just hammering line drives into the front rim, and unless you're Ben Wallace in his prime it's tough to stay on the court with such a pittance of scoring.
Lowest usage rate, 2011-12
Player
Team
Usage Rate
Andris Biedrins
GS
4.7
Ben Wallace
Det
6.5
Joel Anthony
Mia
6.9
Reggie Evans
LAC
8.1
DeShawn Stevenson
NJ
8.9
Min. 500 minutes
For some reason, the Warriors started him for much of last season anyway. Worse yet, they used the amnesty provision on Charlie Bell instead of Biedrins and now have him on their books for two more seasons. He looks like he'd rather be doing anything else at this point, but he's not walking away from $18 million either.
FESTUS EZELI, C
Hollinger's 2012-13 Projections
PTS
REB
AST
PER
N/A
N/A
N/A
N/A
Did not play 500 NBA minutes last season | Hollinger player card
Scouting report
+ Big, defensive center who can block shots, defend post and run floor.
+ Needs more experience. Lacks feel. Foul prone. Limited post game.
Analysis
Ezeli's new teammate Harrison Barnes had the lowest assist ratio among perimeter players in the draft; guess who was the worst among bigs. No, the Warriors aren't drafting for passing, it seems, but Ezeli can do some other things that will help. He's a long-armed 7-footer who can block shots and defend, making him a very useful backup center.
Offensively, he probably won't contribute much beyond dunks, though he did draw fouls at a very high rate in college and he's not terrible from the line. But his ball-handling data is cover-your-eyes bad. Unless he's wide open under the basket, the less he's touching the rock the better.
DRAYMOND GREEN, SF
Hollinger's 2012-13 Projections
PTS
REB
AST
PER
N/A
N/A
N/A
N/A
Did not play 500 NBA minutes last season | Hollinger player card
Scouting report
+ Undersized, unathletic power forward with advanced passing and ball skills.
+ Excellent rebounder. Will be overmatched defensively. Lacks quickness and size.
Analysis
One of those guys who just knows how to play, Green put up incredibly strong numbers as a collegian despite standing just 6-7 and basically looking nothing like a basketball player. His lack of size and athleticism could be a major issue for him as a pro, which explains why he slipped to the second round, but teams were overthinking this one.
Green was hugely productive in college, with unusually strong ball-handling numbers from a frontcourt player, a very high rebound rate, and rates of blocks and steals that belie his rep as a non-athlete. He hit 3s at a decent clip, scored at a high rate and created a ton of offense. While he'll be playing off the ball more as a pro, there's no question he can be a very effective smallball 4 -- and he'll crush on the boards.
It's not all roses here -- Green's defensive shortcomings are real -- but it's a bit ridiculous that he lasted 'til the 35th pick. Golden State may have itself a steal.
JEREMY TYLER, F
Hollinger's 2012-13 Projections
PTS
REB
AST
PER
16.6
9.6
1.3
11.9
Stats are per 40 minutes | Hollinger player card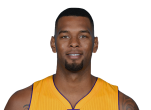 Scouting report
+ Well-built, long-armed, athletic big man with questionable motor.
+ Needs game experience. Shooting, feel and overall skill level need improvement.
Analysis
Tyler got a lot of action late in the season, and for a 20-year-old kid who had hardly played the past two years, he wasn't completely awful. Let's start there. Tyler had respectable rebound and block rates for a center and created a lot of shots without too many turnovers.
Unfortunately, there's still a long way to go. Tyler likes to shoot mid-range J's but shot 16-of-51 from beyond 10 feet; the Warriors also fed him in the post quite a bit but he struggled to score one-on-one, failed to draw fouls and exposes the ball in the paint a lot. Between all that he had the third-worst TS% among centers, making his shots a losing proposition. Tyler also played five games in the D-League, where he shot better but had zero assists in 146 minutes; overall he was decent but hardly dominating.
Defensively, he has a lot to learn. Opposing centers shredded him for a 23.6 PER last season according to 82games.com, although this was often with a glorified D-League team surrounding him. Again, Tyler has some skills, the question is more his commitment to developing them. The hope is that with game experience he can become a competent two-way backup center.