Poor Celtics Fans...lol
By RUDEBOY_ on Wed, 07/17/2013 - 6:25am.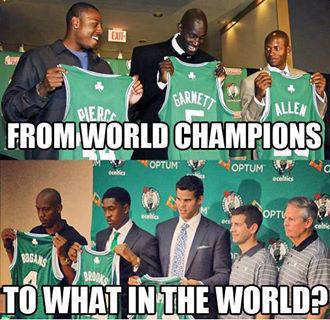 ...
Even though their roster looks unimpressive...I like what i've seen so far from rookie Kelly Olynyk...He looks like his best position is power forward,instead of center....Alot of fans are eager to see what Brooks is capable of doing with more minutes....
And new coach Brad Stevens teams at Butler always exceeded expectations..Maybe his coaching style is enuff to muster 30 wins out of this team...