Perennial LOSERS
Posted on: Wed, 08/18/2010 at 5:32am
Perennial LOSERS
By Willy Agostini Jr.
Posted 8/18/2010
I hate how some teams wonder why they continually lose. Some owners and general managers seriously don't know why their teams always come out on bottom. In recent weeks, there have been certain headlines that back this theory up. I want to present to you some situations where teams have made bad deals/decisions. Here are there stories.
Memphis Grizzlies
Before you jump to any conclusions here me out. I know that they have been on the rise and have made a few good decisions, but they just can't seem to get away from their stupid mistakes. For instance the ongoing situation with rookies Greivis Vasquez and Xavier Henry. I think they were solid pick-ups for this team. However now they don't want to pay them an extra $300,000 (roughly) because they want to make it incentive based? That is pennies to them considering they just re-upped Rudy Gay for $85 million dollars. Now they can't pay $300,000. No other team this year has made the extra 20% of the rookie salary scale dependent upon incentives. Memphis is the only team to require this.
So they let Xavier and Greivis skip valuable practice time and summer league games because you don't want to pay a little extra. What is wrong with you guys. You make solid picks then don't pay them market value, while remaining the only ball club in the NBA to do so. Do you really wonder why you never make the playoffs? Again, I reflecting more on this decision than the recent good play under coach Lionel Hollins. For more information click here.
New York Knicks
Isiah Thomas. His name is synonymous with the Knicks completely forgettable start of the millenium. 2000 - 2010 was completely wasted, largely because of his terrible reign. The Knicks consistently had a top 5 payroll and a bottom 5 place in the standings. Do I really need any other discussion? Sure, why not. The Knicks tried to re-hire him! The Knicks fans are really passionate, and if I was one I would be screaming at the top of my lungs and creating a mutiny against them for trying to bring him back.
Sure we know you screwed us over completely, never helped us reach the playoffs, and epitomized a terrible front-office executive, but sure we'll re-hire you. That might as well been what Dolan said to Isiah. Again, I think the Knicks are finally making some good moves right now, but that is because Donnie Walsh is making them, not Dolan. Dolan has no idea how to run a team, hence the Isiah debacle. I think the Knicks will finally turn the table with D'antoni finally getting some players that actually fit his system (Stoudemire, Felton, Randolph, etc.) and Walsh finally erasing Isiah's handprint from the organization (minus Curry's contract). Let's just hope Dolan doesn't screw it up. For more information click here.
Los Angeles Clippers
In hindsight, I probably should have listed this team first. Clippers is another word for "dysfunctional". This team is more known for the "Clipper Curse" than it is for a good product on the basketball court. Do you think Lebron James paid any attention to the Clippers pitch for him to come to their team? They had no coach, were in a salary dispute with two former GM's, and have only one recent trip to the playoffs (well about 4 years ago). The Clippers had the shortest meeting of all with Lebron. Miami and Chicago had rings, stability, star power, and over 2 hours presentations to show Lebron. LA was in and out in a little over an hour.
Donald Sterling. He doesn't even know all the names of his players. He said Blake Griffin was the best player in America. He's a great talent, don't get me wrong, but I think Kobe, Lebron, Dwade, etc. would have to take up argument here. 4 playoff appearances to their name, numerous coaches, injured stars, the Lakers shadow, and much much more contribute to the Clippers being the laughing stock of the league.
Don't get me wrong the Clippers have some young talented pieces in Griffin and Gordon. Aminu, Bledsoe, and Warren are great draft picks. Kaman is a legit all-star, and Baron Davis still has a few highlights left in him, but as long as Donald Sterling owns them, look for them to never get over the hump. For more information click here.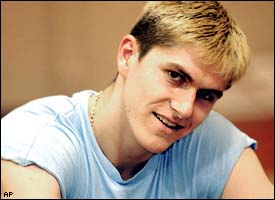 Minnesota Timberwolves
David Kahn. You knew it was coming, it was just a matter of when. As Charles Barkley always jokes, Kevin Garnett would be "rolling over in his grave" if he saw how the Timberwolves are operating now! Kahn's formula:
Draft about 7 point guards
Trade away best player
Overpay Darko 'friggin' Milic
Yes I know he got some (emphasis on some) young talent, and got rid of some salary, but do you think Rubio is ever gonna come to this subpar 15-win team? It's not surprising he doesn't want to put his fate in David Kahn's hands. Nobody understands this guys moves, he's like some mad scientist with money. For more information click here.
I know I will get some frowns on this article cuz these are some people's favorite teams, but I just had to bring the truth. Leave your comments and all but also what teams do you think need to be included in this list and why?