OKC Thunder redesign
Posted on: Thu, 08/18/2011 at 10:19am
OKC Thunder redesign
The Thunder logo is one of the worst in sports. It doesn't mean anything... and has nothing to with Thunder. Here's a rebranding that works a little better with Thunder (given that their actual mascot is a bison).
New logo:

And here's one with a different colorization... you know, one that's more stormy. When the Thunder first unveiled their color scheme, they said it was meant to evoke an Oklahoma sunset... but the name is Thunder? What?
New logo:

Home uni: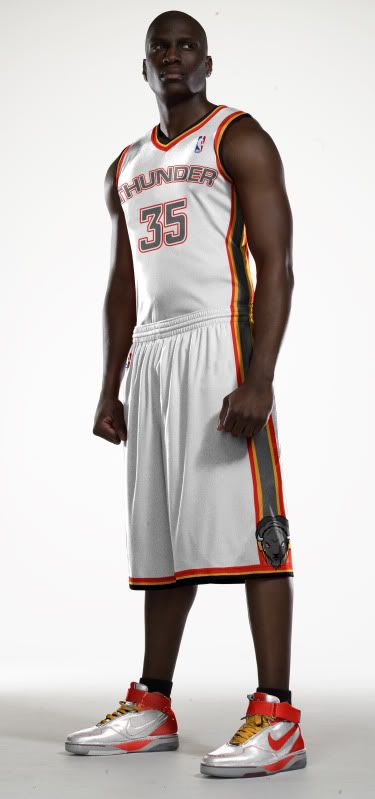 Away uni:

Court with Alt logo:

Overall, I don't think it's a home run... but it's a definite improvement. Thoughts?