Favorite Prospects From the 2014 High School Class
Posted on: Wed, 07/24/2013 at 9:48am
Favorite Prospects From the 2014 High School Class
Every single high school class there are 4 or 5 players who I end up really liking, some times I even fall in love with one of them (6'6 Overweight Muslim Shooting Guard with lots of face acne, can't dribble but still finds someway to score :))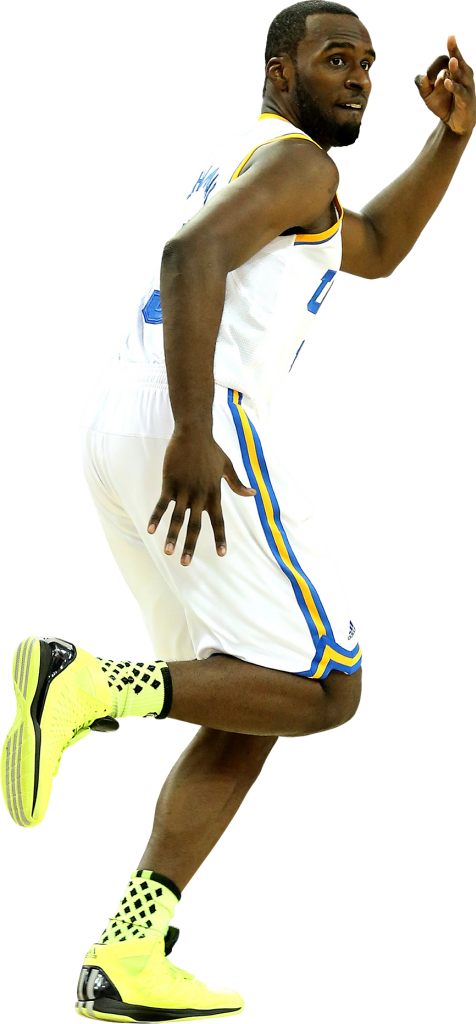 Last class it was Jabari Parker, Tyler Ennis, Xavier Rathan-Mayes, Wiggy, and Stanford Robinson. This high school class may not be as strong as the 2013 class but this class is still a pretty good class, reminds me of the 2010 high school class. With that being said, here are my favorite prospects from the class of 2014.
*First Number represents over all class rank, second represents position ranking.
C Jahlil Okafor 6'10 270, Chicago (IL) Whitney Young Magnet School, ESPN (1) (1), Scout (1) (1), Rivals (1) (1), 247sports (2) (1) - Jahlil Okafor is a center who possess rare post skills for a big man at his age on offense and defense. Spending most of his high school career in the rear-view mirror of the other Chicago star, Jabari Parker; Jahlil Okafor has been no stranger to high school domination as he averaged 22, 12 an 5 blocks as a sophomore. He then went on to dominate his junior season averaging 30, 11 and 3 blocks mideseason, including convincing performances in the City Of Palms tournament (Lost to eventual champion Montverde Academy in Semifinals), Hoophall classic and defeating #2 Ranked player (ESPN) Cliff Alexander. Jahlil has garnered many comparisons to Boston Celtics Power Forward, Jared Sullinger. Focusing more on Jahlil's game, his combination of post skills, strength, scoring and playmaking ability in the post is scary for someone his age. To be truely unstoppable Jahlil would need to trim some of the baby fat he has and gain some athleticism. As the only junior to make 2013 all american team, I expect big things from Jahlil Okafor in the near future.
PG Tyus Jones 6'2 170, Apple Valley (MN) Apple Valley High School, ESPN (3) (1), Rivals (2) (1), Scout (2) (1), 247sports (1) (1) - Tyus Jones is a pass first point guard who posses scoring abilities that a coach could only dream of. Unlike Jahlil Okafor and the rest of Whitney Young High School, Tyus Jones has yet to be seen on the national spotlight of major tournaments and showcases. Although that may be the case, Tyus Jones has proved himself on the USA National team level. Having been billed as the "Dribbling Wizard" by numerous scouts and analyst, Jones holds dribbling skills in the category of Irving and Paul, with the fact he is a ball dominant point guard, he knows how to take care of the ball averaging .7 turnovers while playing practically the whole game. Like his future teammate and current team USA teammate Jahlil Okafor, Jones is no stranger to success, averaging 20 points, 7 assist and 3 steals as a freshman. Increasing that statline by his junior season to the tune of 28 points, 8 assist, and a little over 4 steals. With Jones and Okafor citing they will play with each other in college, any coach who can match the duo's playmaking ability and scoring ability together will be blessed. Jones high school resume features tons and tons of awards. Including numerous Minnesota player of the year awards and a national Freshman and Junior of the year award. Somethings Jones should work on are his lack of athleticism, Jones has been said to not have hit his growth spurt yet which means he could be a 6'5 PG. Putting his nasty ball-handling ability together with a floor general mindset and basketball IQ of Siggy, Jones will be a great PG down the road.
SG Rashad Vaughn 6'6 200, Golden Valley (MN) Findlay College Prep, ESPN (11) (1), Rivals (7) (1), Scout (11) (1), 247sports (11) (2) - As my favorite prospect in the 2014 class, I guess you could say Rashad Vaughn is the consensus #11 recruit in the nation, which is vastly underrated in my opinion. Rashad's defensive potential which he is already showing bright signs of, combined with his uncanny scoring ability. Vaughn averaged 29 PPG with 9 RPG and 6 steals last season. Vaughn averaged 23 points across 4 EYBL sessions, maintaining the position of the third leading scorer in the EYBL behind Stanley Johnson and Tyus Jones. Vaughn contains a NBA ready body that allows him to get to the hoop when he is being pressured and also has Jimmer Fredette range on his jumpshot that could get him a guaranteed 12 points every night. Switching schools will help Vaughn burst on to the national scene and I expect his rank to rise heavily during the season. As for his game, Rashad Vaughn is a very athletic, scoring wing who has a nice dribbling ability. Although his dribbling ability may not be crafty, he does enough to get to the hoop and understands what moves he needs to do to get to the rim. With that being said Vaughn is destined to face the same type of scrutiny that Shabazz Muhammad faced if he doesn't learn to pass and get his teammates involved. Vaughn can be seen as a ball stopper and will not move around if the ball is not coming his way. I expect Vaughn to move in to the higher ranks of the 2014 class and become another McDonald's All American in Findlay Prep's ranks.
SG D'Angelo Russell 6'5 180, Louisville (KY) Montverde Academy, ESPN (23) (4), Rivals (35) (5), Scout (21) (3), 247sports (28) (6) - Although Russell and Montverde Academy had a strong season last year, Russell has continued to drop with his poor performances throughout the summer, lots of that due to him playing out of position at the 3 while Joel Berry and Grayson Allen man the 1 and 2 spots respectively. Russell was the most impressive player at Montverde Academy behind Dakari Johnson. Russell would help plenty by taking care of the ball and running the point guard position when Kasey Hill was having trouble. His skill set is a lot like James Harden/Michael Carter-Williams. The 6'5 lefty is preparing for a bigger role on Montverde he's going to become the main guy, and depending how he handles it could plunge him into the top 10 or the lower 50's. Speaking on Russell's game he's a combo guard who could play Point or the 2 guard, he has incredible dribbling abilities and can handle pressure and also steps up in big moments (Averaged a tournament high 24 PPG in the NHSI and took the final shot against Findlay Prep last year), has a great shooting stroke where he can catch fire very quickly. Some flaws in his game is he gets caught trying to do a little too much at time and can be a little turnover prone at times. Once he realizes a player is dominating he doesn't assist much and just fades to the back. D'Angelo Russell has a nice rounded game and crown himself as a top 10 player with great play this season.
Feel free to comment and discuss these players and your favorite players from the class.